3 N.H. culinary pros snag James Beard nominations
On March 19, each category will be further whittled down to just a few nominees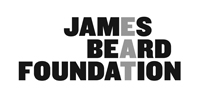 Two New Hampshire chefs and a New Hampshire cider maker have been named semifinalists for the prestigious James Beard Foundation Awards, which recognize excellence in North American cuisine.
Evan Hennessey, of Stages at One Washington in Dover, and Evan Mallett of the Black Trumpet Bistro in Portsmouth, are both among the 20 semifinalists for Best Chef in the Northeast. Mallett was also a semifinalist in 2011 and 2013.
Stephen Wood of Farnum Hill Cider in Lebanon is among 19 semifinalists in the category of "Outstanding Wine, Spirits, or Beer Professional."
On March 19, each category will be further whittled down to just a few nominees, and the awards will be presented in early May in New York City.