21st century local marketing
Businesses should explore their options, strategies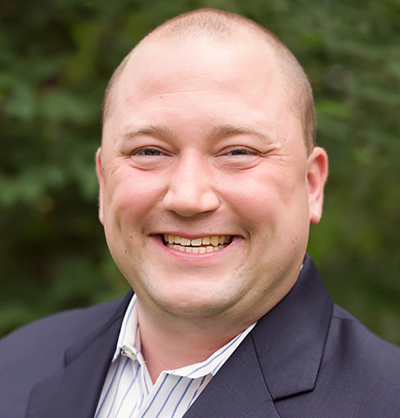 Yellow Page ads, sandwich boards, local newsletters, bulletin boards, street criers — all of these forms of marketing seem pretty outdated, right? Despite the fact that these forms of promotions are old-fashioned, all of these (well, maybe with the exception of street criers) are still staples in the marketing plans of local businesses.
But if these forms of marketing are so old school, why are businesses still using them? The short answer: If it ain't broke, why fix it?
For many long-standing local businesses, trying new techniques to bring in customers may seem like a waste of time. Many older local businesses have cultivated their own core set of customers without the help of new technologies or marketing strategies, so getting them to make the shift can be a hard sell, whereas newer businesses are eager to try new tactics.
However, in Wasp Barcode Technologies' 2015 State of Small Business Report, small businesses with less than 50 employees name their top two problem areas as growing revenue and increasing profit, respectively. But the majority of small businesses are only investing between 0 and 3 percent in marketing efforts. With such a need to pull in new business, it seems odd that businesses are not investing in the one area that is completely focused on doing so.
Local businesses already know that they're different than their larger, national (or even global) counterparts. The types of campaigns that local businesses run will be inherently different than those of a national brand, but it doesn't mean that they can't utilize the same technologies in a way that suits their local story.
Here are just a few reasons local businesses should start moving into the 21st century — along with ways to do so:
1. We are in the age of the Internet: It can't be denied that the Internet is a huge part of our culture. It's hard to believe that just a few years ago, having a cellphone without Internet access was normal. Today, 64 percent of Americans own a smartphone and 7 percent of Americans rely on their smartphone as their sole way of accessing the Internet.
Why would this matter for local businesses? Without an online presence, your company might as well not exist. Some 85 percent of consumers are using the Internet to find local businesses, whether it be directly through search results, through Yelp, or through other apps. Word of mouth can no longer be relied upon to ensure that new customers find your business.
2. Speaking of smartphones, let's talk mobile: We've already established that the majority of Americans own smartphones, with a number that is growing every year. Not only do smartphones give shoppers easy access to your website and contact information, they can provide that information anywhere they go. Having a smartphone means that we can be constantly connected — just because we left our house no longer means that we can't access information on the Internet.
This ease of accessibility gives businesses great opportunity when it comes to marketing efforts. Mobile advertising has begun to lend itself more towards local audiences and apps, like Adored, enabling customers to interact with their favorite businesses on a platform they look at every day.
3. Don't lose touch with old favorites: This may seem like we're flip-flopping here, but just hear this point out. Adding in new technologies and strategies is necessary to keep local businesses relevant, but adopting new approaches doesn't mean that you have to discard old forms of marketing – especially if they were working.
For many local businesses, there will be a portion of your target audience that won't engage with new forms of media. Creating promotions specific to the communication preferences of this group will help you keep them satisfied and coming back for more. A staple of local marketing, direct mail, still accounts for a high percentage (43 percent) of local advertising efforts.
Local businesses should explore their options and try to not avoid what seems like a newfangled trend. You may think you know what your shoppers want, but until you try out different strategies, there's no way to know for sure.
Cory von Wallenstein is CEO of Manchester-based loyalty experience company Adored.