2021 Business Excellence Winner: Paul Forte of FedPoint
Paul Forte, CEO of FedPoint (Long Term Care Partners, LLC), is the Business Excellence recipient in the Healthcare category for a large organization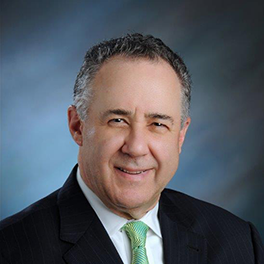 Paul is a pioneer in the field of long-term care insurance, and was among the first to market individual long term care insurance policies and large employer group contracts in the late 1980s. His deep industry knowledge has earned him recognition as a leader on national long-term care policy issues. Paul has testified before Congress, and spoken frequently at national conferences, made appearances on Federal News Radio and published numerous articles on the topic.
Paul's expertise has propelled FedPoint to the forefront of the industry, which has led to the company securing three successive federal contracts for the Federal Long Term Care Insurance Program (FLTCIP) awarded by the U.S. Office of Personnel Management (OPM).
Paul earned a bachelor of arts degree from the University of Massachusetts at Amherst and a doctorate of philosophy from State University of New York at Buffalo. Paul also studied at the Graduate Center at City University of New York, where he was an intercampus fellow. In addition, Paul attended the Darden Graduate School of Business at the University of Virginia and has been a member of the CEO Peer Group Program.