2020 Business Excellence Winner: Wendy Tirollo of TRM Microwave
Wendy Tirollo, CEO of TRM Microwave in Bedford, is the Business Excellence recipient in the manufacturing category for a small organization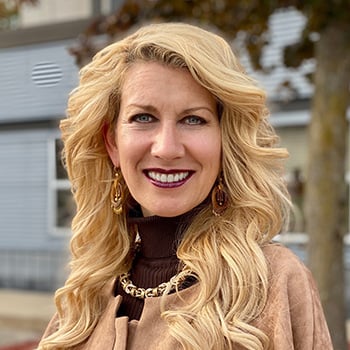 This year marks 10 years since Wendy took the helm of defense and aerospace manufacturer TRM Microwave.
Under the mentorship of her husband and TRM's former CEO and founder Tony Tirollo, Wendy found her own leadership style as she prepared to lead the company forward in the wake of Tony's long-term health concerns and passing in 2016.
In 2017, Wendy was faced with an unbelievable challenge. A design issue caused the company's biggest product line to go down. As TRM's team worked to diagnose and solve the problem, Wendy quietly funded paychecks out of her own pocket for four months.
At a point when morale was waning, at the suggestion of her chief financial officer, Wendy spoke to the entire company of her commitment to the TRM family.
It provided the stamina the team needed to continue its all-hands-on-deck approach, and the supplier TRM worked with started calling them a partner.
Possibly the greatest success story of all time, TRM is opening its expanded facility this month in Bedford, providing additional manufacturing and production capacity that poises the company for significant growth.
Nominated by: Corey Stulce of Savoir Faire Marketing and Communications