2020 Business Excellence Winner: Sister Paula Marie Buley of Rivier University
Sister Paula Marie Buley, president of Rivier University in Nashua, is the Business Excellence recipient in the nonprofit category for a large organization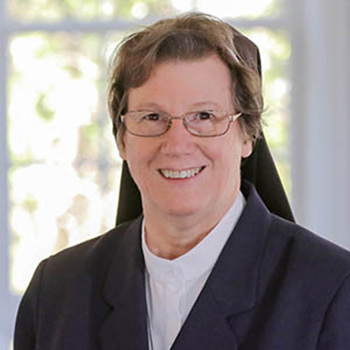 During her eight years as president, Sister Paula has transformed Rivier University by introducing innovative educational programs and transforming the appearance of the campus by restoring many ailing buildings and gateways.
Sister Paula recently worked with Rivier's board to construct a state-of-the-art Science and Innovation Center that will open this fall.
To meet the significant shortage of trained behavioral health professionals, Sister Paula formed the Center for Behavioral Health, partnering with the region's healthcare providers and obtaining a million-dollar grant from the U.S. Department of Health and Human Services to support psychiatric nurse practitioners in their last semester of clinical training.
Throughout her 25-year career in higher education, Sister Paula has communicated and collaborated with students, staff, faculty and board members. She stresses the importance of being respectful of tradition but also taking risks in order to thrive.
Nominated by: Dianne Mercier of People's United Bank