2020 Business Excellence Winner: Rachel Guill of BAE Systems
Rachel Guill, deputy vice president and general manager of Countermeasure and Electromagnetic Attack Solutions at BAE Systems in Nashua, is the Business Excellence recipient in the technology category for a large organization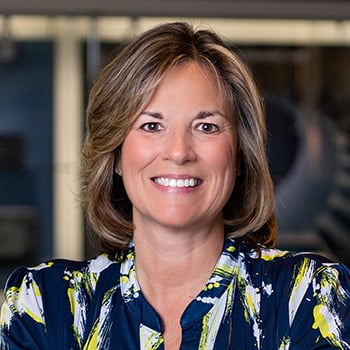 Rachel embarked on her career when there were very few women in the defense industry. In 1984, she began in an entry-level position as a teenager fresh out of high school.
In her 30 years at BAE Systems, Rachel rose through the ranks while attending night school to earn advanced degrees and raising two children. As if that weren't challenging enough, Rachel achieved this while navigating professional demands including participating in military briefings at the Pentagon on very short notice.
One of Rachel's greatest professional tests came in late 2017, when she was summoned last minute to the War Room at the Pentagon by the deputy secretary of defense. Under Rachel's guidance, the Defense Department raised the ceiling on the contract for a key munition, and BAE Systems was able to quickly provide some much needed help to our men and women on the battlefield.
Nominated by: Shelley Walcott of BAE Systems