2020 Business Excellence Winner: Norm Bouthilette of the Boys & Girls Club of Greater Nashua
Norm Bouthilette, CEO of the Boys & Girls Club of Greater Nashua, is the Business Excellence recipient in the nonprofit category for a small organization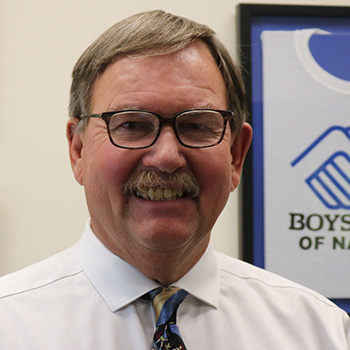 The Boys & Girls Club owes the last 21 years of success to Norm's leadership. Norm joined the club in 1976 as its athletics director and became CEO in 1999.
His commitment to making the club a leader in the community has driven the organization to new heights in establishing ongoing services, programs and initiatives.
Recognizing the threat of the opioid epidemic to New Hampshire youth, Norm joined forces with the Eluna Network to establish Camp Mariposa Nashua, a special overnight camp for children ages 9 to 12 who come from families affected by substance abuse or suicide. The camp combines clinical therapeutic sessions with mentorship and traditional camp activities to build resiliency and prevention.
It's among Norm's many initiatives and best practices that he shares with leaders of other youth serving organizations across the state and the nation. Norm believes children should have an equitable chance at success no matter what their circumstances.
Nominated by: Ricky DiCillo of the Boys & Girls Club of Greater Nashua