2020 Business Excellence Winner: Mark Lennon of IRN – The Reuse Network
Mark Lennon, founder and CEO of IRN – The Reuse Network in Concord, is the 2020 Business Excellence recipient in the business & professional services category for a small organization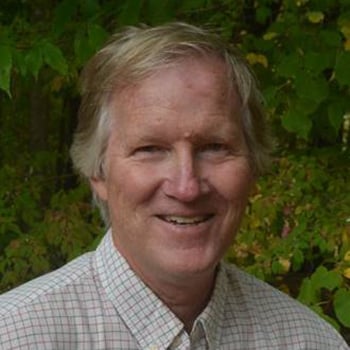 It is Mark who helped develop New Hampshire's first statewide recycling plan. Even as the Recycling Coordinator for the State of New Hampshire, he felt too far removed from being a direct agent of change. And so, in the late 1990s, Mark left government and established the for-profit IRN – The Reuse Network.
Mark determined a mismatch in the surplus furnishings nearly always thrown away by large Boston colleges and the huge need for furniture among large national and international charities involved in disaster and poverty relief.
For less money than it costs to throw away, IRN is paid by the owners of the furniture to make it go away and be put to good use. Since 2002, IRN has shipped more than 90 million pounds of usable furniture and equipment to nonprofits in 62 countries and 43 U.S. states.
IRN is a small company, so it was a significant challenge when, in 2008, one dishonest employee left the company with massive debts, no cash and no access to credit. IRN's most sensible course was to declare bankruptcy, but that's not Mark's way. Once again establishing profitability and slowly paying off its debts, IRN will have made its final payment to the last of its 2008 creditors in January 2021.
Nominated by: Martha Goettelmann of IRN – The Reuse Network