2020 Business Excellence Winner: Jason Walker of Waypoint Robotics
Jason Walker, CEO & co-founder of Waypoint Robotics in Nashua, is the Business Excellence recipient in the technology category for a small organization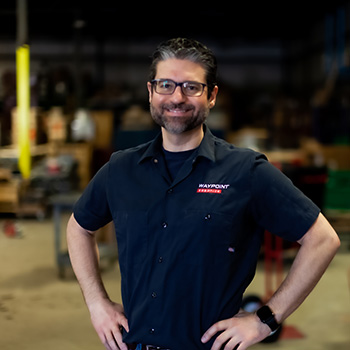 Jason's understanding of market needs and ability to assemble a team united in one vision has boosted Waypoint Robotics to rise above established competitors.
Waypoint Robotics is breaking into the manufacturing and logistics industries with its series of fully autonomous, industrial-strength mobile robots that complement the workforce rather than replace it. Quick and easy deployment of autonomous mobile robots has improved workflow and material movement in challenging environments.
Waypoint recently beat an industry veteran to win a key deal with a New England manufacturer. Waypoint was also recently chosen as the lead autonomous mobile robot partner for a government-funded project with Siemens, FedEx and Yaskawa.
These achievements are indicative of Jason's focus on the end user as the starting point for design and engineering decisions.
Nominated by: Patty Katsaros of Waypoint Robotics