2020 Business Excellence Winner: David Weed of Service Credit Union
David Weed, assistant vice president of business services at Service Credit Union in Portsmouth, is the Business Excellence recipient in the consumer services category for a large organization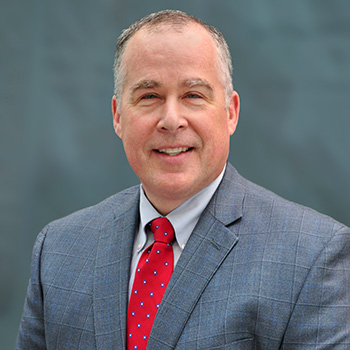 An industry veteran with 32 years of commercial lending experience, David spent the past 10 years building Service Credit Union's business services department from the ground up.
He leads by example, always focusing on providing business members with best-in-class services and a product set that exemplifies Service Credit Union's commitment to the success and growth of the New Hampshire business community.
When the pandemic hit, David led the process to develop procedures to process Paycheck Protection Program loans quickly and efficiently. Through his leadership, Service Credit Union was able to approve more than 300 applicants, totaling more than $11 million in loans. A vast majority of these applicants were small, local businesses.
Whether it's helping grow programs, providing funding to projects that support local jobs or serving as a member for several chambers, David's commitment to the success of New Hampshire businesses is unmatched.
Nominated by: Anna Baskin of Service Credit Union