2020 Business Excellence Winner: Charla Bizios Stevens of McLane Middleton
Charla Bizios Stevens, director and chair of the Employment Law Practice Group at McLane Middleton in Manchester is the Business Excellence recipient in the business & professional services category for a large organization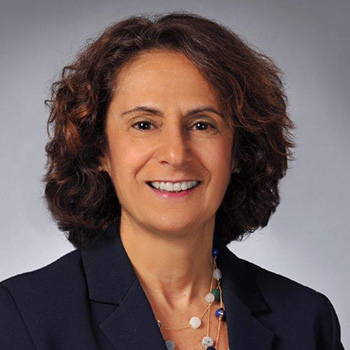 Charla is one of the most trusted advisors for HR professionals in the state. Her extensive background includes addressing litigated and non-litigated employment issues such as discrimination, harassment, employee classification, and wage and hour claims.
Her background is impressive, but more profoundly Charla stands out as an attorney who urges employers to be proactive in their compliance with ever-changing employment laws and to do the right thing, regardless of whether they are forced to by law.
Through articles published by the American Bar Association, Charla has encouraged her peers to not accept that a victim of sexual harassment remain silent as part of a settlement agreement. She recognizes that by talking with co-workers about proven misbehavior, it could protect colleagues from a similar fate. And Charla has urged businesses to stand up, admit there is a  problem and be part of the solution.
Charla helps make New Hampshire a better place.
Nominated by: Cathy Schmidt of McLane Middleton