2020 Business Excellence Hall of Fame: John Broderick
John Broderick, Senior Director Exeternal Affairs at Dartmouth-Hitchcock Health, is the 2020 Business Excellence Hall of Fame Recipient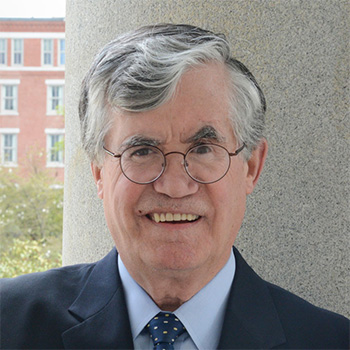 In a career spanning nearly five decades, John Broderick has had a lasting impact on the social, civic and cultural fabric of New Hampshire.
His law background has ranged from working as an attorney in a private practice — including as partner in a firm he started with the late Governor Steve Merrill — to associate justice and later chief justice of the New Hampshire Supreme Court. A role he held from 2004 to 2010, as chief justice, John focused on making justice more accessible, affordable and understandable. He later served as dean of UNH School of Law.
In recent years, John has stood before more than 70,000 students in more than 80 New Hampshire and Vermont high schools, where he shares his personal story to start conversations on mental health.
Since early 2016, John has led the charge as a mental health crusader, first as chairman of Change Direction NH and today through an initiative sponsored by Dartmouth-Hitchcock Health, called REACT.
REACT educates people on the signs of mental illness and how to help themselves or someone else, in an effort to end the social stigma of mental illness.