20-megawatt municipal solar project planned in Milford
Granite Apollo proposes project on town-owned land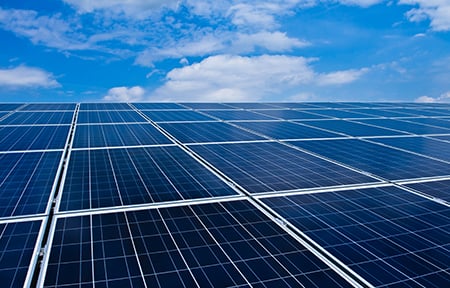 Granite Apollo of Manchester has signed a letter of intent with the town of Milford to develop what could be as large as a 20-megawatt solar project on town-owned property – one of the largest such projects in the state.
The project, called Milford Solar, will be located on approximately 120 acres off of Perry Road on either side of Route 101. Under the potential deal, Granite Apollo will lease the land from the town. The project will be designed to minimize environmental impacts on the property, the company said.
Granite Apollo said it expects to negotiate a power purchase agreement for sale of the power within the ISO-NE marketplace.
The full lease option between the town and Granite Apollo will be voted be on at the March 2019 town meeting.
At 20 megawatts, the project would generate enough electricity to power approximately 5,000 New England homes.
The Milford project is the third municipal deal announced this year by Granite Apollo has also announced plans to develop a 10MW AC solar project in Londonderry, New Hampshire on the Auburn Road Superfund Site and a 17MW AC solar project in Hopkinton, New Hampshire on the Hopkinton/Webster landfill.