$130 million Dartmouth-Hitchcock expansion wins OK in Lebanon
Planning board approves new five-story patient tower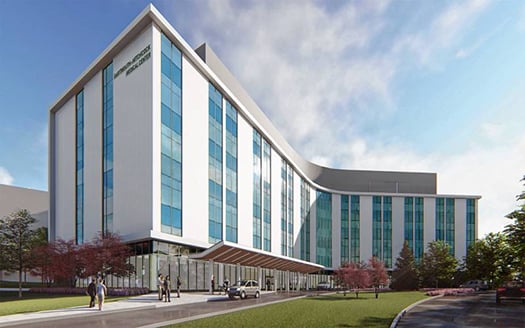 Dartmouth-Hitchcock Health has received approval from the Lebanon Planning Board to build a five-story, $130 million patient tower – yet another major expansion to its campus.
The nearly 200,000-square-foot building, which will be located at the north entrance to Dartmouth-Hitchcock Medical Center, would have space for 64 new patient beds with the potential to add 48 more beds. The medical center – by far the largest healthcare facility in New Hampshire – currently has 396 licensed beds.
The hospital has said it expects a 26-month construction schedule, with work beginning in the spring and slated for completion in the summer of 2022.