10 individuals recognized for expanding access to primary healthcare to those in need
The Bi-State Primary Care Association will honor recipients' contributions made to public health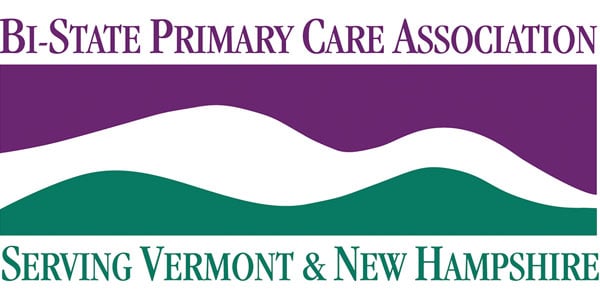 The Bi-State Primary Care Association will be honoring 10 individuals whose contributions helped to expand access to primary healthcare to those in need. These individuals were nominated by their peers and winners were selected by Bi-State's board of directors.
The Board of Directors' Chair Award was presented to Mary Bidgood-Wilson, a consultant with Meredith Bay Consulting, and Senator Patrick Leahy from Vermont.
The Public Service Award, given to someone whose position allows them to make contributions in the areas of public health and primary care access, was awarded to Regina Blaney, administrative and data coordinator at the NH Oral Health Coalition in Concord; and Merideth Plumpton, nurse program coordinator, and Meghan Knowles, provider communications and training coordinator at the Vermont  Department of Health's Immunization Program in Montpelier, Vt.
The Hunt Blair Leadership Award recognizes the potential every individual has to improve the lives of many people, as demonstrated by the brilliance, tenacity and vision of Hunt Blair. This year's recipients are Nina DeMarco, manager of behavioral health at Amoskeag Health in Manchester, and Christopher Towne, chief strategy officer at Northern Counties Health Care in Vermont.
The Outstanding Clinician Award, which honors primary care clinicians with exemplary skills and service who made an impact on the health of underserved patients in their communities, was awarded to Kevin Zent, medical director at Goodwin Community Health (Greater Seacoast Community Health) in Somersworth; along with Michelle Hollis, practice administrator, and Michele Fagnant, Covid response nurse, at Little Rivers Health Care in Vermont.
The Senator Bernie Sanders Leadership Award was established for individuals who made enduring contributions to the Community Health Center movement in public policy, innovation, leadership, passion and commitment. This year's award was given to Sara Rosenbaum, the Harold and Jane Hirsh Professor of Health Law and Policy and founding chair of the Department of Health Policy at the Milken Institute School of Public Health, George Washington University.
The 2022 Bi-State Primary Care Association Awards ceremony will be held on May 17.