Yankee Publishing buys N.H. Business Review, N.H. Magazine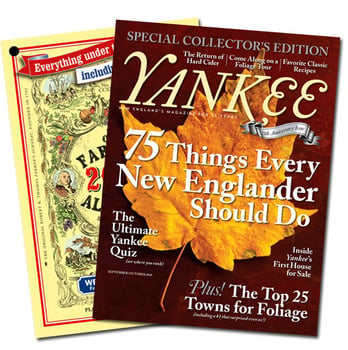 Dublin-based Yankee Publishing Inc. — the publisher of Yankee Magazine and the Old Farmer's Almanac — has purchased the assets of Manchester-based McLean Communications, the parent company of New Hampshire Business Review, New Hampshire Magazine, and other custom publications.
Yankee purchased McLean for an undisclosed sum from Independent Publications Inc. of Bryn Mawr, Pa., which has owned NHBR since 1998.
In addition to NHBR and New Hampshire Magazine, McLean also owns New Hampshire Home, Parenting New Hampshire Magazine, New Hampshire Magazine's BRIDE, and produces several custom publications.
IPI owns several independent newspapers across the country, including the Nashua Telegraph, for which it is seeking a buyer.
According to Sharron McCarthy, the president and publisher of McLean, IPI announced its decision to exit the publishing business in the summer. She approached Jamie Trowbridge, the president and CEO of Yankee Publishing, in August, about a partnership.
McLean will retain its name and remain in Manchester. It will become a wholly owned subsidiary of Yankee.
"We look forward to working with the talented staff of McLean Communications to grow both McLean's and Yankee's media business in New Hampshire," said Trowbridge.
McCarthy said that she is looking forward to collaborating with Yankee, which has been family owned in New Hampshire for 77 years.
"Becoming part of Yankee Publishing is the beginning of an exciting new chapter for McLean Communications," she said. "I'm eager to move the company forward into new realms along with support and guidance from YPI."