Workforce housing legislative package gets warm welcome at hearing
Tax breaks, incentives seen as necessary to address 'dire situation' in New Hampshire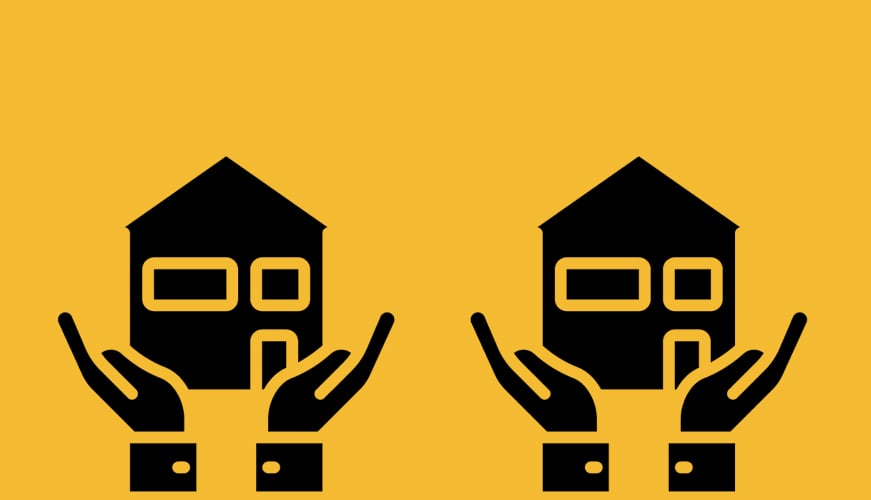 This time around, the main legislative initiative on workforce housing – blessed by Gov. Chris Sununu with the acquiescence of the New Hampshire Municipal Association – did not run into any organized opposition at a hearing held Monday by the House Municipal and County Government Committee.
House Bill 586 is essentially the combination of two bills introduced last year in front of the same committee: a stick that strengthens existing working housing law easing municipal barriers to such projects, and a carrot that allows existing municipal tax breaks to include them.
While no one objected to the incentives, there was concern last year about a provision that would mandate that those sitting on planning and zoning boards take a training course – and pass a test – if they want to vote on housing projects.
That mandate was removed last year, though the bill does offer voluntary training for those who qualify as "housing champions." And while the amended bill was left on the cutting room floor during last year's Covid-truncated session, it has been picked up, reconstituted and introduced by Rep. Joe Alexander, R-Goffstown, who testified that "affordable housing was a problem before and after Covid."
There wasn't much of an argument there.
"People don't realize how dire the situation is," testified Sarah Holland, a Campton Realtor, speaking on behalf of the New Hampshire Association of Realtors.
She rolled off the statistics. Single-home inventory has shrunk from 7,000 to 1,500 in just five years. That amounts to three weeks of available homes if nothing else comes were to come on the market. As a result, prices have gone up 52% over five years, while condo prices have doubled in the last seven, she said.
"People are turning down job offers because there is nowhere they can find a place to live," said Harrison Kanzler, executive director of the Mt. Washington Housing Valley Coalition. "Some local businesses are not able to keep their doors open because they are having a hard time filling positions."
"Workforce housing is the top issue facing all our employers," said Taylor Caswell, commissioner of the New Hampshire Department of Business and Economic Affairs. "We really need to make the connection between available and affordable housing to the growth of the economy."
'Housing champion'
HB 586 would allow Tax Increment Financing, or TIF, districts to be used for nonprofit workforce housing development, allowing developers to avoid paying property taxes due to improvements on the property.
It would also allow for double the duration of the tax breaks in Community Revitalization Districts – usually reserved for downtown commercial development – if, for instance, a developer adds affordable housing on the second floor of a building. And it would allow a municipality to define how large a downtown can be to be part of that TIF.
Also under the bill, municipalities that adopt such workforce housing-friendly policies could qualify for "housing champion certification," which would give them access to various state resources, including discretionary state infrastructure funds as well as free training.
The bill also would strengthen the existing workforce housing law. For instance, if a municipality allows increased density or reduces lot size for construction of elderly housing it must do so for workforce housing as well. It would also require that planning and zoning boards provide specific written reasons when rejecting workforce housing, and not doing so would mean automatic approval. It would shorten timelines to approve such housing and for courts to rule on challenges.
A few individuals still expressed concerns that it could override local zoning ordinances, but New Hampshire Municipal Association Executive Director Margaret Byrnes said her organization is neutral on the measure this year, since the bill incudes last year's amendment that "we are happy with."
Developers were especially happy about the economic incentives.
"The cost of infrastructure is simply too much to make projects work, said Carmen Reed Lorentz, Executive Director of Lakes Region Community Developers. "This will give them a powerful tool in their toolbox.
The committee scheduled a Feb. 8 vote on the bill.