Women representing themselves win eviction case in NH Supreme Court
Justices send case of two tenants in Manchester building back to Circuit Court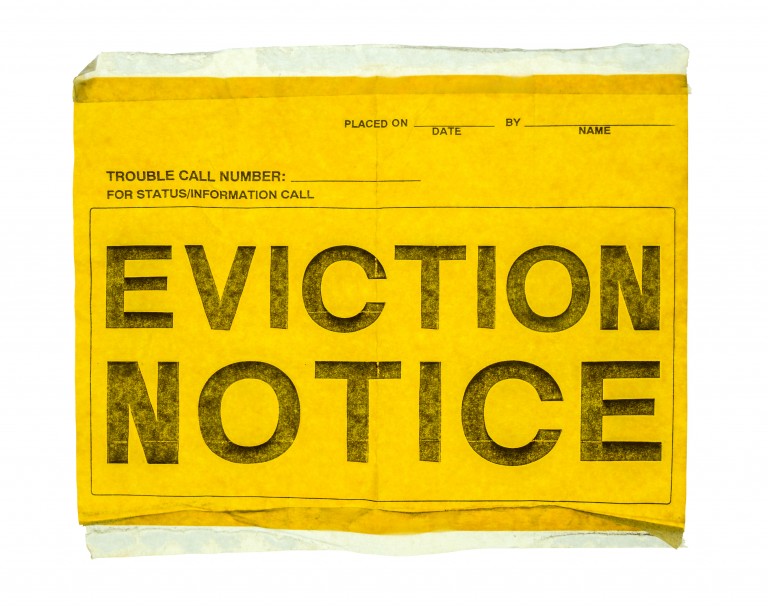 Two Manchester women who appealed court rulings ordering their eviction last year from their rundown apartments were back in Circuit Court on Thursday after the NH Supreme Court last month ruled in their favor.
"This is huge for tenants, because many times tenants feel if they do organize they will be evicted," said Jessica Margeson, tenants' rights organizer with the Granite State Organizing Project.
The two women, Audrey Rackliff of 57 Cleveland St., and Crystal Soto of 352 Dubuque St., did not have an attorney to guide them through the process. Rackliff, who did most of the heavy lifting, said Margeson helped her with some of the paperwork.
It was a daunting and nerve-wracking task, Rackliff said, but worth it. The two women argued that they received renovation evictions within days of a tenants' meeting and also of them posting photos of themselves on social media holding signs that said, "#AxelEvicts."
They were referring to Axel Ragnarsson, who they believed owned the apartment buildings. Ryan Weiss of Blue Door Living, which manages the properties, said Ragnarrson is not the owner. ARAA is the limited liability company that owns the buildings, with Aligned Real Estate Partners as manager. Ragnarsson is listed with the New Hampshire Secretary of State as the manager of Aligned.
ARAA bought seven buildings, known as the West Side Seven, with a total of 40 apartments, from Shelley Carita of Meredith on Oct. 27, 2021, in a $4.2 million deal. The other five buildings are located at 293 Amory St., 558 Montgomery St., 416 Rimmon St., 599-601 Hevey St. and 200 Reed St. Each building is more than 100 years old, except for the Reed Street building, which was built in 1940.
A day after the sale, a notice was posted on tenants' doors saying they had 30 days to get out. Nothing happened for a while and then, in January 2022, rents were increased by $425 to up to $600 a month.
"I just thought what they were doing was really not right," Rackliff said of her landlord. Her rent went from $900 to $1,500 a month without any improvements to the apartment.
"I don't even make $1,500 a month," said Rackliff, who receives disability payments. "I thought $1,500 is not right to pay when the building is falling down around you."
Legal error
In April 2022, tenants from the seven buildings got together to talk about what was happening. That's when Rackliff and Soto posted the photos.
Within days of posting them, Soto and Rackliff say Weiss retaliated against them with renovation evictions. Margeson said the circuit court did not consider the women's retaliation defense, which is what they contended in their appeal. Thursday's hearing in Circuit Court is to address that issue.
In the Supreme Court ruling, the court said the trial court rejected the tenant's retaliation defense but "mistakenly focused upon whether their alleged protected activity occurred before or after the eviction notice was given." That focus, the court said, constituted legal error.
"To the extent that the trial court found that the alleged protected activity occurred after the landlord/tenant writ was filed, the trial court was mistaken as a matter of fact. The evidence before the trial court was that the tenant meeting occurred on April 23, 2022, which was nearly two weeks before the landlord/tenant writ was filed on May 5, 2022."
The Granite State News Collaborative reached out to Ragnarsson and Weiss for comment on the Supreme Court's ruling and the latest hearing but did not hear back.
Rackliff said she is now under her eighth eviction notice.
When she talks about her building falling down around her, she isn't exaggerating. She has lived at the Cleveland Street address for eight years. In that time, twice a year she has had to "shimmy" her shelves because they would slant, the result of the building settling, she thought.
She noticed recently that she had to shimmy the shelves more often, so she went down into the basement to see if there was a problem. She found the main structural beam to the six-unit apartment building broken in half.
She notified the landlord, who put in two jacks to hold up the beam.
After ARAA hiked rents, many tenants, who were elderly and/or disabled or receiving subsidized housing, turned to the Emergency Rental Assistance Program for help in covering the cost. A few ended up in motels, and a few others found other housing.
The ERAP funding has run out, however, and some tenants, including Rackliff, are unable to cover the high rental cost. Rackliff has fallen behind in her rent and, despite the outcome of the Thursday hearing, will remain under threat of being evicted because of back rent owed.
Rackliff and Soto are hopeful they will soon find new accommodations. Rackliff, who lost her housing voucher for a time because it expired, has obtained another voucher. If she can find an apartment, her rent will be about $300 a month.
This article is being shared by partners in the Granite State News Collaborative. For more information visit collaborativenh.org.