Wise words about the Sununu Center
Legislators should consider Rep. Smith's advice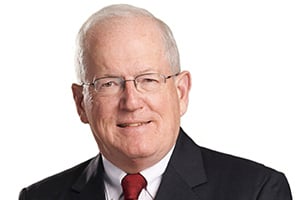 The first time this writer visited Manchester probably was with a UNH Sociology Class in 1967 or so. We took a field trip to the Youth Development Center on North River Road, formerly known as the Youth Detention Center, or reform school.
Years later, after extensive renovation, the facility is known as the Sununu Youth Service Center; it has few residents, and is the subject of proposals for closure and replacement. It sits on over 130 acres of prime real estate in the North End of Manchester. It is also the focus of hundreds of lawsuits alleging child abuse.
During the legislative session, there have been numerous proposals for extending the closure date, replacing the center with another facility of a similar nature, or replacing it with a different kind of treatment center for the most troubled youth in the state. Various proposals have competed, and the spectacle has not seemed to be the Legislature's finest hour.
Commenting on this situation, longtime Rep. Marjorie Smith, D-Durham, former chair of the Judiciary and Finance Committees and widow of attorney Peter Smith, who spent much of his life advocating for children with various disabilities or other needs, wrote a commentary on the situation that is worthy of note by New Hampshire citizens. She said, in part:
"Fifteen years ago, I was privileged to serve as Chair of the House Finance Committee, and was introduced to the Sununu Youth Service Center. What I learned has been on my conscience ever since.
"If we were to be judged by how we treat our children, indeed, our children most in need of help, we would be found wanting.
"The juvenile system was created more than 100 years ago as research demonstrated that children are not miniature adults. And in each succeeding decade, we have learned more about how human brains develop. Putting young people who have not behaved according to acceptable community standards in prison is guaranteeing that it will be almost impossible for them to eventually function successfully in society. But that is what we have done, and are still doing in the Sununu Center.
"Young people were kept in isolation, violating the most elementary understanding we have of human growth and development. They were kept in restraints, violating our own state law. When a federal agency confronted them, they replied that they were working on how to comply with state law, not at all concerned that they were in violation.
"Just days ago, the individual responsible for the agency confirmed that children at SYSC are strip-searched … "Along with a former Republican chair of the House Children and Family Law Committee, a former Republican chair of the House Finance Committee, and several current members of House Finance, I supported an amendment to the bill that was voted on by the full House on March 23.
"Those of us who supported this amendment believe fewer children should be committed or detained and instead should be cared for in their own communities.
"This not only affects the budget, but keeps many low-level offenders from incarceration. We know that incarceration is a traumatic experience for anyone, but especially for vulnerable children.
"Opponents focused on why children should be incarcerated, we focus on how children charged with low-level offenses should be treated in … a system focused on community-based treatment… "While legislative pressure has resulted in a drastic decline in the number of children currently incarcerated, we have failed miserably in changing the culture.
"The good news is that the NH House voted for the amendment. The bad news is that the NH House then voted for a subsequent amendment that superseded the first and eliminated all the staff requirements and accountability standards.
"There is nothing left in the bill that will now go to the Senate that requires the new facility will be anything other than a "mini SYSC." … "If you think the thousands of children alleging abuse indicates that we need to take a different approach to the treatment of juveniles, I hope you will do your own research on the matter, and talk with your senators."
Important things for us to think about — and as Representative Smith says, to talk with our state senators about. There still is time to fix this.
Brad Cook is a Manchester attorney. The views expressed in this column are his own. He can be reached at bradfordcook01@gmail.com.