Tuck prof to keynote High Tech Council's first bio/medical forum
The Council hopes it will be the first in a series of events on the bio/medical sector in N.H.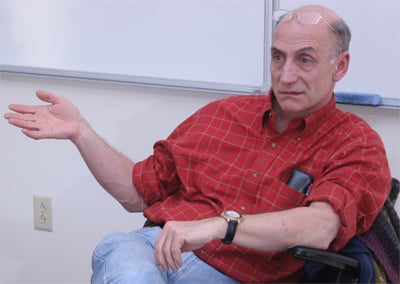 The New Hampshire High Tech Council is hosting its inaugural Bio/Medical Forum Wednesday evening, in the first of what it hopes will be many events since it formed an alliance with the former New Hampshire Bio/Medical Council.
For its kickoff event, the council landed a notable keynote speaker, Gregg Fairbrothers, who – in addition to being a business professor at the Tuck School of Business at Dartmouth College – is the founding chair of the Dartmouth Regional Technology Center, the only bio/medical technology center for startups in the state. Fairbrothers, an entrepreneur who also founded the Dartmouth Entrepreneurial Network, will talk about innovation at Dartmouth's business incubator. (Read more about the DRTC and its resident companies in NHBR's Upper Valley tech roundtable, held in early 2013.)
The inaugural event will take place at the Wentworth by the Sea Country Club in Rye on Wednesday, August 28, from 6 to 8 p.m. and features networking opportunities, light hors d'oeuvres and beverages. The event is open to anyone who would like to network and learn more about the bio/medical industry in the state.
The Council introduced this new industry cluster earlier this year and plans to host a series of forum events on industry trends, challenges and ideas in the bio/medical sector throughout New Hampshire.
Plans for future events include a "Think & Drink" series – featuring a panel of experts speaking in a facilitated forum with audience participation – as well as "Field Trip & Cocktails," when local companies host educational talks and tours followed by a networking reception.
"The Council understood that the need to continue to support the bio/medical industry in New Hampshire was and is extremely important," said Council Chair Paul Mailhot. "We are very excited to see this new division of the Council take shape. Thanks to the hard work and dedication of our Bio/Medical committee co-chairs Catherine Blake and Paula Newton, the vacancy left after the dissolution of the NHBC will now be filled with a very active and highly participative group of people with great ideas."
The event costs $10 and preregistration is required by visiting the event page on the Council's website.