Teleworking tools to help streamline the workday
These popular business apps keep professionals organized and accessible on-the-go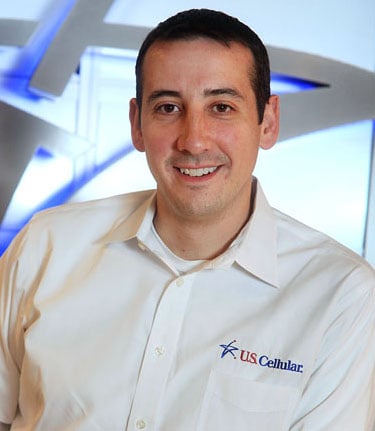 Home sweet home has new meaning in the workforce. According to Global Workplace Analytics, there are 3.7 million employees (2.8 percent of the workplace) who work from home at least half the time, and the number of regular teleworkers has grown by 103 percent since 2005. There are a multitude of apps that can make work easier for those who work from home, the office or the road.
Today's timesaving technology and a high-quality network can help business professionals enhance and simplify their work from wherever they are. Devices such as the iPhone 7 or Samsung Galaxy S7 can help teleworkers stay organized by accessing calendars and work documents on the go.
A recent U.S. Cellular survey indicated that 72 percent of smartphone owners use their device for email on a daily basis, while 41 percent utilize it to keep track of appointments and events at least once a day. When it's time for a long-distance meeting, 18 percent of smartphone owners go to their device monthly for video calling.
As teleworkers continue to increase, U.S. Cellular recommends these popular Google Play and App Store business apps to help streamline the workday.
CamCard Free: CamCard reads 17 different languages to scan and store business cards and exchanges e-cards when you run out of the paper version. CamCard also adds notes and reminders to contacts in an effort to assist salespeople, entrepreneurs, business developers or marketing experts.
CamScanner ($4.99 per month): This app provides the ability to access, edit and manage documents anytime and anywhere. Using the device's camera, users can scan in text and graphic documents in seconds and then edit, enhance or save them in multiple formats. Users can add notes to these documents and easily share them via email.
Mobile Mouse Remote ($2.99 per month): Users can instantly transform an iPhone, iPad, Apple Watch or Android device into a wireless trackpad, remote or keyboard. Mobile Mouse even allows business professionals to control a computer with the motion of their hands.
TeamViewer: This free app provides easy, fast and secure remote access to Windows, Macintosh and Linux systems. TeamViewer, which is used on more than 200 million computers worldwide, gives users access to an office desktop with all of the documents and remote computers, such as servers.
Matt Kasper is director of sales for U.S. Cellular in New England.