Sturm Ruger urges customers to 'Take Action' in gun debate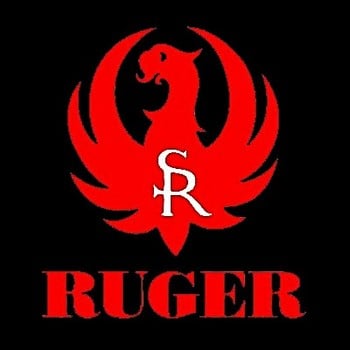 Sturm Ruger & Co. is jumping into the national political debate about gun control by launching an online campaign that urges firearms owners to contact their legislators encouraging them to oppose tougher gun control laws.
The Connecticut-based firearms manufacturer — which has its major production facility in Newport, N.H. — launched the "Take Action Now" campaign in the wake of calls for tougher gun control laws following the Dec.14 Sandy Hook Elementary School massacre in Newtown, Conn., in which 26 people, 20 of them children, were killed.
The mass shooting, which followed a July shooting that left 12 dead at a Colorado movie theater, has reignited the political debate about gun control. On Wednesday, President Obama held a press conference laying out proposals for tighter gun control measures, including a ban on assault weapons and universal background checks.
During the press conference, as Obama called for stricter gun control laws, Sturm Ruger's stock price jumped about 4 percent, according to Barron's, which also reported that the company's stock remains about 5 percent higher than it did on Dec. 13, the day before the Newtown shooting.
The online campaign, which is hosted on the Ruger website, calls for owners of firearms to fill out a form message to be sent to their elected officials and also provides contact information for people to get in touch with their representatives directly.
"Given the forces assembling against us, merely relying upon lobbying efforts is insufficient. Law-abiding firearms owners must stand up and be heard," the website reads. "This affects all of us, so we cannot stand idly by and rely upon others to fight on our behalf. Too much is at stake."
As of Thursday afternoon, the website showed that about 500,000 people had participated in the campaign.
The form letter reads as follows:
Dear (Recipient),I am a law-abiding citizen and responsible gun owner.
I am saddened by the tragic events in Newtown, Connecticut, but I believe that efforts to impose new restrictions on me and other lawful and responsible owners like me are misguided. Did you know that violent crime with firearms has declined since the Federal "assault weapons ban" expired in 2004?Your focus should be on strengthening mental health care and improving the quality of data supporting NICs checks (National Instant Criminal Background Check System). Do NOT pass more gun laws; instead, work to enforce the more than 20,000 gun laws already on the books.
I am your constituent and I vote. Please represent me.
Sincerely,
(Your Contact Information)