Stop & Shop to close all six of its N.H. stores
Just a week after Shaw's announced plans to close six of its New Hampshire stores, Stop & Shop has followed suit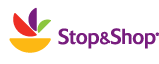 Just a week after Shaw's announced plans to close six of its New Hampshire stores, Stop & Shop has followed suit, announcing that it will close all six of its stores and three gas stations in New Hampshire by next month.
According to the company, the stores and gas stations will close on or before Sept. 21 and will affect nearly 700 employees. Two of the closing stores are in Manchester; the other four are in Bedford, Milford, Exeter and Hudson.
Joe Kelley, the president of Stop & Shop's New England Division, said in a statement that the six stores "have not achieved performance goals after many years of investment," and that closing them would allow the company to focus its resources on "continuing to grow our business in other areas of the Northeast."
In an email, Stop and Shop spokeswoman Suzi Robinson said the company employs 670 associates in New Hampshire. The company said in a press release that it would work with UFCW Local 1445 and state and local government officials to provide job search assistance and to support associates who will be losing their jobs.
"We are sensitive to the impact this decision will have on our associates, our loyal customers, and the communities we have served. We deeply appreciate the years of dedicated service our associates in New Hampshire have provided since 2003, and the loyal patronage from our customers," said Kelley.