Seven steps for protecting your liquor license
Even with the best efforts, accidents can and do happen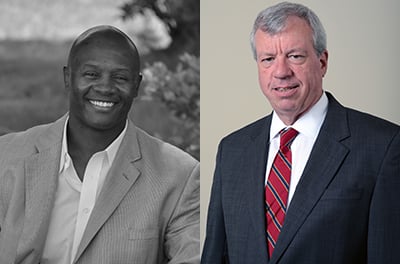 Although every licensee may take measures to prevent the improper or over-service of alcohol, even with the best efforts, accidents can and do happen.
Owners and operators of establishments (licensees) that serve alcohol confront constant risk from patrons' actions once they get behind the wheel. If the driver causes harm to himself or others, the licensee that served alcohol may have to appear before the New Hampshire Liquor Commission's Division of Enforcement to defend against revocation or suspension of its liquor license, imposition of a fine or other penalties.
The licensee may also have to defend against civil liability for the injuries sustained, regardless of whether the injured person is the one that drank too much, or an innocent third person who was injured by the former customer.
Establishments may minimize risk by taking the following seven steps:
1. Understand conduct that triggers licensing review actions. State law provides that "no licensee … shall serve an individual who is visibly intoxicated, or who a reasonable and prudent person would know is intoxicated." Thus the Enforcement Division must prove that the individual served was either visibly intoxicated, or engaged in conduct that would lead a reasonable person to the conclusion that the individual was intoxicated.
2. Understand conduct that triggers civil liability. The civil liability statute has two separate standards for imposing liability on the licensee, dependent upon the status of the person bringing suit. If the person bringing suit is the individual served, that individual must prove the licensee engaged in "reckless conduct." If the person bringing suit is a third party who was injured by the intoxicated individual, then the injured person need only prove that the licensee was negligent in serving the intoxicated person.
3. Cooperate with the Enforcement Division's investigation. But you should consider getting counsel involved immediately to assist you, as the investigation is typically the basis of a subsequent agency action, and errors or misunderstandings during the investigation may be problematic later on.
4. Respond to the Enforcement Division notice of agency action. If the division concludes a violation has occurred, it will issue a notice of administrative action, triggering the process for a hearing or voluntary resolution.
5. Understand the responsible business practices defense. Intoxication is not as easily recognized as some believe. If a licensee can establish that it engaged in responsible business practices as defined by the statute, liability cannot be imposed even if the licensee was negligent or reckless. This defense is also strong evidence that can be used in an administrative action against the licensee.
6. Implement responsible business practices in the service of alcohol. Responsible business practices include comprehensive training of employees or responsible management policies and procedures. There are a number of different and cost-efficient tools that will assist in comprehensive training.
The Liquor Commission offers free management training and employee training. Classes are scheduled regularly at various locations throughout the state. Information about these classes is available on the Liquor Commission's web page (nh.gov/liquor).
The liquor industry also provides comprehensive training courses to its clients and customers, and consultants exist who can evaluate your training program and recommend improvements.
Participation in these training programs, or retention of a consultant is clearly strong evidence that the licensee is engaging in responsible business practices.
The statute also outlines other activities that constitute responsible business practices, including actively encouraging individuals not to become intoxicated by putting up posters or other literature.
7. Adopt additional responsible business practices. These may include regular meetings by employees to discuss responsible business practices in the service of alcohol, posting of signs indicating that minors will not be served, and that all will be "carded."
Implementing some or all of the suggested practices can protect your liquor license, assist in avoiding civil liability and aid in the battle to combat the harm that arises from misuse of alcohol.
Eddie Edwards, founder of Eddie Edwards Consulting LLC, previously served as New Hampshire's director of liquor enforcement. Attorney Gary M. Burt is a shareholder, director and treasurer of Primmer Piper Eggleston & Cramer.