Seven NH tech firms named finalists for startup prize
$100k at stake in Steve Case pitch competition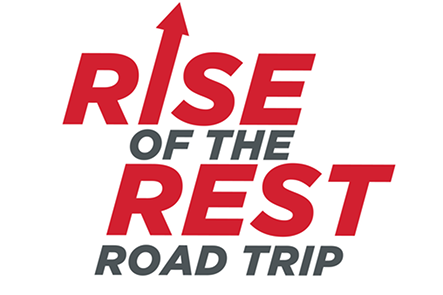 Seven finalists have been selected for a chance to win $100,000 in the Oct. 1 Startup Pitch Competition that will be judged by AOL co-founder and CEO of Revolution Steve Case.
The founders of Adored, VidFall, FreshAir Sensor, AlignRevenue, HappsNow, Calibrater Health and Fliq will meet in Manchester at 4 p.m. on Thursday, Oct. 1, at FIRST, the science- and technology-focused nonprofit founded by DEKA robotic arm inventor Dean Kamen.
The competition is part of Revolution's Rise of the Rest Road Trip, bringing Case to cities around the country that he's identified as emerging startup ecosystems.
Adored, co-founded by former Dyn chief technology officer Cory von Wallenstein and Dan Vine, is a mobile loyalty experience app that aims to strengthen the relationships users have with the businesses they visit and brands they buy.
VidFall, founded by Joel Robinson, is a social shopping platform on which users compete for discounts by watching sponsored videos.
FreshAir Sensor has novel sensor technology that detects smoking, founded by Joe BelBruno and Jack O'Toole.
AlignRevenue is a collaborative virtual meeting and sales analytics cloud-based platform that makes remote sales meetings interactive, led by Ric Pratte and Margaret Donnelly.
Founded by Ryan McCann, HappsNow connects college students to social and student organization events on and around their campus through real-time event calendars.
Calibrater Health improves patient care by sending mobile surveys after doctor appointments that are sent to web-based dashboards that aid providers in visualizing patient data.
Fliq is a scan-based social media platform that allows individuals to connect across other social media platforms and networks seamlessly.
In addition to Case, Kamen, Julie Samuels of Engine and Matt Rightmire of Borealis Ventures will judge the competition. Gov. Maggie Hassan will be in attendance. Jamie Coughlin, executive director of entrepreneurship at Dartmouth, will moderate the competition.
Representatives of various 2016 presidential campaigns will also be on hand to deliver "speed pitches" about how their candidates will help startups if elected. Names of the presidential candidates who will be represented will be released next week.
The public is welcome to attend the Pitch Competition and can RSVP here.