Ringing in 2017 in high tech style
NH High Tech Council introduces new initiatives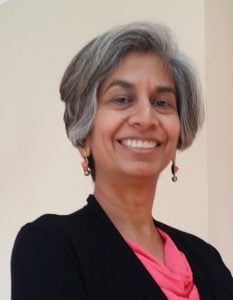 Newness and change, part of a vibrant ecosystem, are certainly evident in New Hampshire. 2016 closed with two very significant announcements – Oracle's acquisition of Dyn and the nearly $300 million commitment in federal, industry, university and nonprofit funding to launch and support an Advanced Regenerative Manufacturing Institute (ARMI) in Manchester. What great boosts to the visibility of New Hampshire as a tech hub and the growing biomedical sector in our state!
Similarly, the NH High Tech Council also has some changes and newness for 2017. Here's an overview of some of our initiatives and how you can get involved:
NH BioMed Cluster – Based on significant member interest in 2016, we are reconvening a committee of passionate BioMed professionals and are now looking at connecting and growing the sector. Combined with the ARMI announcement, we're excited to launch this effort in early 2017 – stay tuned for announcements on our first event and let us know if you want to be involved by e-mailing us.
Tech Ecosystem Summit – The tech sector, a key component of our state's economy, is integrated into most every aspect of the business, academia and the non-profit sectors. With many industry and other tech-related issues, there is great opportunity to collaborate and coordinate and leverage the expertise across the state. As part of that ecosystem and in a convening role, the Tech Council will hold its first NH Tech Ecosystem Summit, tentatively scheduled for early June.
M&A Forum – The issues associated with mergers and acquisitions are exciting, complex and challenging, and many entities will face an M&A opportunity at some point – some expected and some unexpected. Partnering with Devine Millimet, we're launching a three-part breakfast series designed for those who may be considering or open to a merger or acquisition in the coming years. This free series starts in February and runs through April. Check out our next e-blast and the website for full details and information on how to register.
TechOut 2.0 – In 2016, we completed our successful five-year run of TechOut programming through which we made $500,000 in investments available through our partner accredited investors to our top tech start-ups as part of an annual competition. The interest in continuing this with a few enhancements is strong and we're working behind the scenes to announce TechOut 2.0 in late 2017.
Seacoast Initiative – We're building a greater presence on the Seacoast and our working committee is now coordinating several events that will be hosted in the greater Portsmouth area. Building on the highly successful monthly TechWomen|Tech Girls breakfasts in Manchester, we just held our first of three 2017 Portsmouth breakfasts with nearly 100 attendees. An Intellectual Property Forum is scheduled for February, plus one Entrepreneur Forum and S-TUG user groups every month at Great Bay Community College and the SQL Server Group, which alternates each month between Manchester and the Seacoast are also on the slate of events. A full schedule of these events, which recognizes the geographic breadth of the tech sector across the state, can be found on our website.
In addition, we will be continuing our successful programming, supporting more user groups, increasing engagement opportunities for women interested in tech, advocating on behalf of the tech sector in Concord and Washington DC, and supporting workforce development efforts that help us recruit, retain, and retrain tech talent in New Hampshire.
We look forward to seeing you at an event, connecting on social media, and engaging in other ways during what promises to be another exciting year!
Toral Cowieson is the board chair of the NH High Tech Council.