Plan a retirement revelation
How do you envision your life after retiring?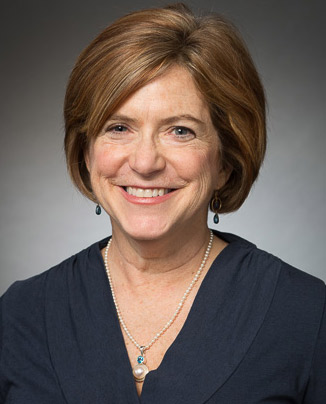 Now that we have survived the holiday season, 'tis the season for weight loss, fitness club incentives, new gym clothes and promises to work off the extra calories. The new year is a fresh start, a clean slate, so many of us resolve to do a better job at losing the holiday pounds.
But that is the easy, immediate stuff. What about the longer view? Instead of considering the short-term loss of five pounds, why not put energy into the long view and consider what your future life will look like?
What I propose is more of a revelation than a resolution. It is carving out the time to consider what your life will look like 20, 30 years from now – when you are retired, or semi-retired.
For those of us who are north of 60, isn't it time to spend a few hours thinking about what we envision our life to be like in retirement?
Right now, there are 40 million Baby Boomers in the U.S. who are already over 65, and 10,000 more retire every day – starting now, and going until 2030, until we reach 73 million retirees, or 20 percent of the U.S. population. Yet a recent Merrill Lynch/Age Wave study reports that 53 percent of current retirees have never thought ahead about what they will do in retirement. This, despite the fact that Boomers will spend much more time in retirement than any prior generation.
Other than the easily tossed-off remarks about how great it will be to stop working, a great many people give little consideration to what they want their life to look like. Today's retirees have an unprecedented amount of time to spend in the third stage of our life.
I'm not talking about completing your will or signing a DNR form – this is much more comprehensive than that – it is how you want to live, how you will find meaning and purpose once you finish working, and what your goals will be.
Of course, it is a multi-dimensional concept, and the first, basic consideration is whether you have created a strong financial plan to cover your retirement years, and do you understand how long you will live, given that we are living longer than any prior generation?
Today's estimates show that 30 to 35 percent of Boomers do not have any retirement savings. Your financial situation will to a large extent dictate your lifestyle, home and leisure opportunities.
The second consideration is your career. A Transamerica Center survey indicates that 52 percent of Boomers expect to work after their official retirement age. Do you expect to work at the same pace or take on a reduced schedule when you get older? Is this something you can do within your current company or will you need to investigate consulting opportunities? Is this the time for you to start your own business?
A third, critical aspect is how you want to spend your time. If you have the chance to stop working, it doesn't mean you don't have choices.
A popular Age Wave research study divides retirement into three stages; go-go, slow-go and no-go, to reflect the energy level/health of people in retirement. What does each stage look like to you? How do you want to use your skills? Have you investigated volunteering opportunities? What do you want to be known for, and spend your time doing, in retirement?
The fourth consideration is health care. As we live longer, with more complex diseases, and with the increase of dementia, our health care costs are going to be more significant.
Do you have a plan, not only regarding how you are saving, but also, when you need care, where you are going to get it? Have you done research on the cost and type of home care that is available if you plan to stay at home? Will you stay in your home and have it customized as needed for one-floor living? Have you researched continuing care retirement communities, which provide multiple levels of care?
The opportunities for a rich and rewarding retirement life have never been greater. On the whole, we are living longer, are healthier and have more options than any prior generation. The key to a fruitful retirement is to plan ahead.
Cathleen Toomey is vice president of marketing for RiverWoods, a nonprofit continuing care retirement community in Exeter.