Now is the time to plan ahead
Realizing parents can be entering the last chapter of their lives is unsettling but must be faced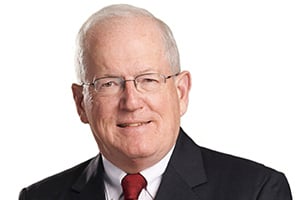 My day job involves a lot of planning with people concerned about passing on their assets when they die and having sufficient assets to live comfortably in retirement. One recent Monday I had talked to three clients about their parents' situations and one client in her 80s who lived alone and obviously was becoming confused.
In each of the cases, formerly independent and able parents were suddenly at the point that the desire to stay in their homes was facing the reality of age limitations, and the children, in rather a panic, wanted to know what to do now.
Such a situation is hard both on the parents, who do not want to be told what to do, and on the children who are not used to directing their parents' lives.
The reality is that with many people living into their 80s, 90s or even 100s, most will not be able to stay home independently until the end. It is surprising to me how many otherwise smart people have not planned ahead.
The first thing I tell children asking this question is about the day I had to tell my 88-year-old mother that she was not going back to her independent living situation; she was no longer going to have a car to drive; and, after 60 years, she had to give up smoking. Not a fun talk, but we got past it, and she lived happily for another five years.
Children having to reverse roles with their parents can be stressful for both sides. Realizing parents are entering perhaps the last chapter of their lives is unsettling. Costs involved can cause tension. What are the options?
First, it is important to include the senior generation in planning for their future. This means the planning has to be done far enough in advance so it is not an emergency. This allows investigating such living options as continuing care retirement communities (CCRCs). New Hampshire is lucky to have a number of the best.
CCRCs provide all levels of care, from independent living to assisted living, memory care and nursing care. Investigating these and getting on the waiting list of the one chosen, can be a valuable step in securing quality lifetime care. Since they cannot accept residents directly into nursing care, they may not be an available option in the event of an emergency, and the contracts required should be examined carefully.
Second, if an emergency does arise, home health care provided by agencies such as Visiting Nurses, Home Instead or Visiting Angels may be an option, although having round-the-clock care provided may be the most expensive option available. Other assisted living facilities, county nursing homes and private nursing facilities, exist throughout the state. Again, considering them in advance is advisable.
Third, and not directly tied to residential options, parents and their children are well served when the older generation states their wishes for funeral and burial.
Such basic decisions as burial or cremation, religious services, location of cemetery, need to be made and known. Preplanning funerals, and even pre-paying, help lessen the confusion and potential tension in families.
Finally, knowing where the estate planning documents are, who the attorney is, whether there is a power of attorney, healthcare advance directive, will or trust, are basic things that should be known. In addition, there should be a list of accounts, banks, investment advisors, life insurance, computer access codes, credit cards and safety deposit boxes, to help with business after parents cannot do it for themselves and after death.
There are many resources available to help organize such information. One of the best is a book by New Hampshire author Barbara Sedoric of Rye, "The Lasting Matters Organizer," which can be ordered online. One of the great gifts parents can provide their children (or vice versa) is to get and complete such a tool.
For those who think all this is great theory for somebody else, each of the people with whom I spoke on that recent Monday commented that they never thought they would get to this point in life and just assumed their parents would be different. Some of the parents involved have been clients for 40 or more years and were young people when I met them. Time passes quickly.
Brad Cook is a Manchester attorney, chair of the state Ballot Law Commission and co-chair of the Secretary of State's Voter Confidence Committee. The views expressed in this column are his own. He can be reached at bradfordcook01@gmail.com.