New Hampshire Senate panel weighs reversing Supreme Court eviction decision
Bill would 'overturn' ruling on expiration of fixed-period leases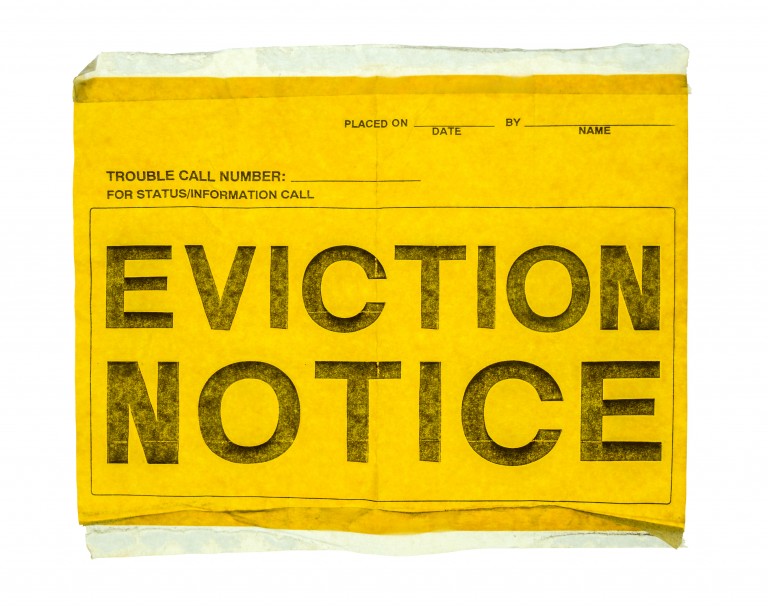 Should landlords be able to evict tenants when the lease is up … simply because their lease is up? That's the question that was before the New Hampshire Senate Commerce Committee on Tuesday when Rep. Bob Lynn, R-Windham, introduced House Bill 227.
The bill, which passed the House April 8 on a 202-147 vote, would "overturn" IMCO Properties LLC d/b/a Royal Crest Estates v Kasha Dziewisz, a 2005 unanimous New Hampshire Supreme Court decision because, he said, the decision is "unconstitutional."
Lynn was a justice on the state Supreme Court from 2010 to 2019, serving his last year as chief justice.
In 2005, the court ruled that holdover leases – leases that have expired after a defined term – still protected tenants from eviction without cause.
That decision, said Lynn, had the effect of nullifying the term of the lease. "If you enter a lease for a term, it doesn't mean anything," he said.
He argued that this actually hurts tenants, since it makes landlords reluctant to grant such leases if they understand that "it's not for a year – it may be in perpetuity."
He said that the bill, as amended by the House, gives a tenant 30-days' notice of eviction, but in the end, "when a contract is over, it is over."
Lynn appeared to have some support from the Senate Commerce Committee chair
"Why would you have any dates at all?" asked Sen. Harold French, R-Franklin. "If the tenant refuses to leave, the tenant could stay until he agrees to leave."
That's not exactly true, argued Elliot Berry, co-director of the Housing Justice Project at New Hampshire Legal Assistance, and who argued for Dziewisz in that Supreme Court case.
There are numerous reasons landlords can evict a tenant at the end of the term aside from the usual ones: damage to property and nonpayment of rent (though there's currently a CDC moratorium on the latter that expires June 30.) They can also evict to renovate the place, prepare it for sale, to occupy it or to move in a family member.
But the law recognizes that landlord-tenant contracts aren't like a bill of sale between two equals, he said. "This is a take-it-or-leave-it proposition. The apartment is their home," he said. "Why should a tenant lose their home for no apparent reason simply because the landlord doesn't like the tenant?"
The bill would not apply to month-to-month leases, only holdover leases for at least six months, when the landlord's expectation is that the contract is for a defined period time. But critics complained that landlords would then only issue six-month leases, creating more instability.
"Imagine not knowing every six months whether you will be out of your home or not," said Tara Rearden, ROC-NH at the New Hampshire Community Loan Fund, which helps tenants acquire mobile home parks by forming cooperatives. She said that the bill would create "instability."
And it could result in more homelessness, said Martha Stone, the executive director of the Crossroads House in Portsmouth.
"This would give landlords a full range of causes to evict without a good cause," she said.
She added, her shelter is filled with 70 to 80 people a night and they are staying longer – an average of 103 days – because of the housing shortage.
But the New Hampshire Association of Realtors backed the bill.
Chris Norwood, a Bedford commercial broker and the Realtors' policy committee chair, noted that the landlord would still have to go to court to evict a tenant for good cause, and "the good cause can be the expiration of the lease term."
He said he believes that most landlords will still stick for a year lease, so he doubted it would cause "greater instability in the housing market."