N.H. nonresidential building suffers a blow in June
Upward trend for nonbuilding contracts continues, while nonresidential contracts decrease by 57%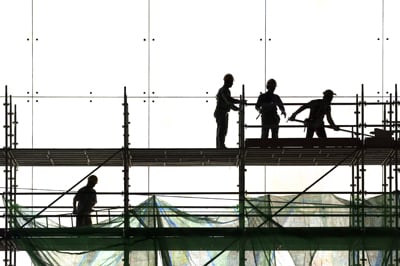 The value of contracts awarded in June for pending road, bridge and similar infrastructure projects continued its three-month-long upward trend, although conversely nonresidential contracts took a significant dive.
The value of June nonbuilding contracts totaled $28.1 million, 46 percent more than the $19.3 million awarded in June 2013, according to industry information service McGraw Hill Construction. In May the value of those contracts had jumped 68 percent, and in April they exceeded 100 percent over the same month a year earlier. So far this year, the value of nonbuilding contracts totals $143.8 million – 44 percent more than the $99.6 million recorded through the same period last year.
The month's strength came from streets, bridges and to a lesser extent water supply facilities, said Kim Kennedy, manager of forecasting, research and analytics at McGraw Hill Construction.
Nearly the opposite could be said for nonresidential contracts – including retail, manufacturing and government building – which were 57 percent lower than a year earlier, at $47.3 million compared to $109.9 million in June 2013. Thus far this year, nonresidential contracts are valued at $138.3 million, nearly half the value of contracts last year. Kennedy said the decline was due to softness in education and health care construction, compared to last year's June.
Residential contracts saw a slight uptick in June, valued at $63.2 million, a 7 percent increase over $58.9 billion in the same month last year. Though, looking at residential contract values so far this year, they're valued at $240.5 million, 12 percent lower than January through June 2013.
The total value of construction contracts through June is $522.6 million – 16 percent below the $625.1 million recorded in the same period last year.