Mobile technology for business travelers
There are a number of free apps that help simplify business travel and make it more enjoyable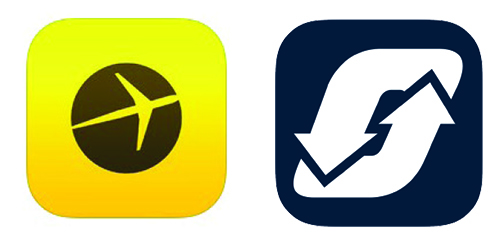 Nothing beats a face-to-face connection with clients, and, for many, that means business travel is an important part of the job. However, travel logistics can cause unwanted stress for even the most experienced travelers.
Fortunately, there is a growing number of apps and accessories that business travelers can use with their mobile devices to streamline nearly every aspect of business travel, improving the experience, as well as saving time and money.
From home to the hotel, your smartphone or tablet can help you get to your destination on time and on budget. There are a number of accessories and free apps that help simplify business travel and make it more enjoyable, and with a high-quality network and national coverage, it's easier than ever to take advantage of some fantastic travel resources.
Planning your trip: 68 percent of smartphone owners used their smartphone to assist them while traveling, according to a recent U.S. Cellular survey. You can use your mobile device to find the best travel deals with apps like Expedia, Orbitz and Kayak. These all-inclusive apps present deals for hotels, rental vehicles and airlines. In fact, the survey found 27 percent of smartphone owners have booked a hotel room directly from their smartphone and 16 percent have purchased airline tickets.
En route: Ever been that person fumbling at the ticket counter for your confirmation number? Go paperless with Gate Guru, which organizes your full travel experience – from flight and rental vehicle information, to airport amenities.
On the ground: Upon arriving at your destination, you'll want to look like a local. The Around Me app shows nearby restaurants, bars, banks and more, including directions to your destination. You might even be able to surprise your client with a recommendation. For longer trips, Postagram keeps you in touch with loved ones. Just take a photo with the app, and for a nominal fee your message will be delivered as a mailed postcard.
After the trip: Filling out expense forms and gathering travel and dining receipts can be quite time-consuming. Concur Mobile's app can help simplify this process by keeping track of receipts and expense charges from anywhere. The same U.S. Cellular survey found that 47 percent of smartphone owners have used apps to manage finances, and business is no exception.
Matt Kasper is director of sales for U.S. Cellular in New England.