Maine LED screen manufacturer moves to Portsmouth
Cirrus Systems chose New Hampshire for 'talent pool,' says CEO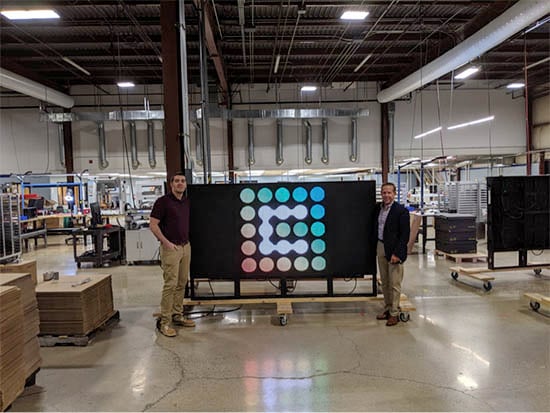 Cirrus Systems Inc., a startup electronics manufacturer of outdoor high-resolution LED video screens, has moved from Saco, Maine, to Portsmouth, NH.
The firm is leasing 32,000 square feet at 200 West Rd. in the Port City and will employ 50 people in the next year, said S. David Rycyna III, Cirrus' CEO.
Rycyna told NH Business Review "a lot of factors" led him to decide to move the firm to Portsmouth, but "the one that rose above the rest was workforce. We just didn't have a sizable enough talent pool to pull from in Maine. Our business, like most businesses, is built on the type of team we build, and it was difficult to recruit there. That said, some of our best people are and continue to be from Maine – they now commute a little further."
He also said he "found the perfect building" in Portsmouth "and I love New Hampshire's business-friendly, live-free attitude,"
"Technology companies like David's are gravitating to smaller cities that offer a nearby ocean, mountains, lakes, universities and hip fun things to do — and Portsmouth fits this profile," said Michael Bergeron, senior business development manager with the NH Department of Business and Economic Affairs, who assisted in their relocation.
Rycyna said the firm plans to hire for a number of positions, including manufacturing technicians, software developers and customer support representatives.