Key Auto Group founder donates $4 million for Whittemore Center upgrades
Larger locker rooms, expanded strength and conditioning space part of UNH renovation project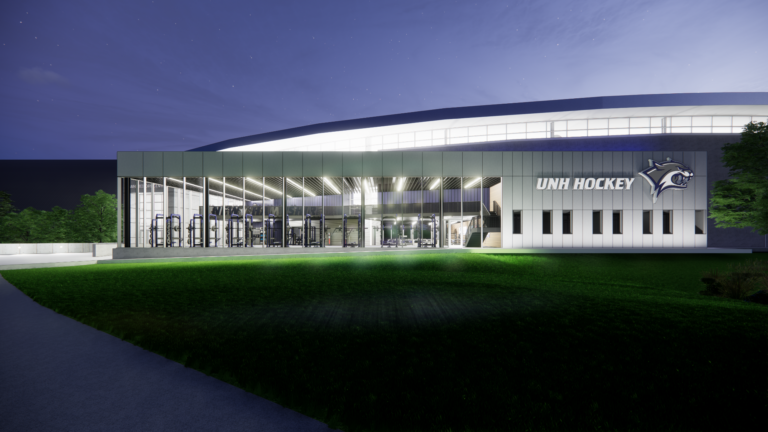 Anthony DiLorenzo, owner of Key Auto Group, has donated $4 million to the University of New Hampshire in support of its efforts to expand and renovate the Whittemore Center arena.
With the gift from DiLorenzo, a 1987 UNH graduate, the Whittemore Center, home of UNH Wildcats Hockey, and the Hamel Recreation Center will form the Key Auto Group Complex — a multi-purpose center the Durham campus.
DiLorenzo's lead gift supplements $6 million in state funding included in the recently adopted state budget and brings the UNH Hockey Renovation Project closer to an eventual goal of $16 million toward improvements to the Whittemore Center at Key Auto Group Complex, UNH officials said.
The project is in addition to the nearly $14 million already invested by UNH in recent years to update the ice surface, audio/visual technology, part of the HVAC systems and make other facilities improvements.
UNH said in a press release that the upgraded arena will feature larger, more functional and accessible multi-use locker rooms for both men's and women's hockey, an expanded strength and conditioning space, and new offices for coaches and administrative staff. The upgrade will also benefit other UNH teams using the facility including UNH Field Hockey and paralympic athletes that compete in sled hockey on UNH's Northeast Passage team.
"As a longtime supporter of UNH Hockey, this is an exciting opportunity to help UNH Athletics and the university meet their goal to create a more competitive state-of-the-art complex that will attract and retain talented student-athletes, draw in more fans and benefit the entire community," said DiLorenzo. "I hope I inspire other corporate and individual businesses to become a part of this project."
Key Auto Group includes 12 new and used car dealerships and collision centers in New Hampshire and more than 20 other locations around the country. DiLorenzo is also an investor and developer of real estate and owns several Planet Fitness franchise locations in California.