Initiatives aim to increase rural broadband access in New Hampshire
State, federal efforts seek to close the connection gap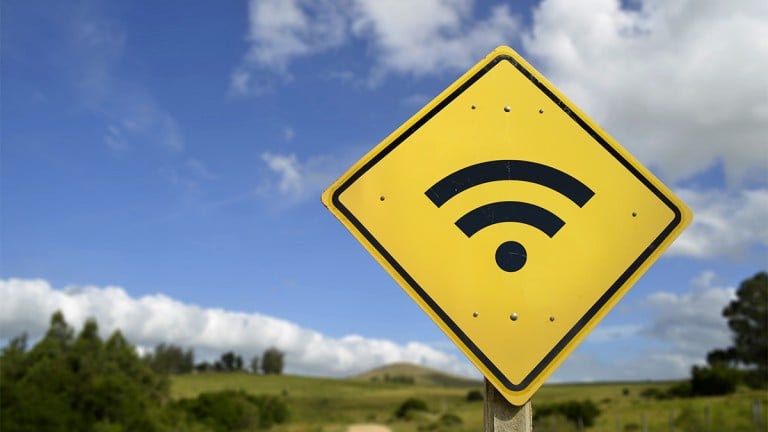 Broadband internet availability and use is uneven between rural and urban areas of New Hampshire, and a lack of key broadband infrastructure connecting many homes in rural regions has resulted in increased connection challenges that have been exacerbated by the Covid-19 crisis.
The crisis has required individuals and families to transition many activities from face-to-face interactions to virtual communication, and has increased the necessity of reliable broadband internet services among Granite Staters.
Key legislation recently passed by the New Hampshire Legislature, new state level initiatives, and federal investments may aid in expanding broadband internet services to underserved areas of the state, and help ensure more Granite Staters will be online at sufficient broadband speeds in the future.
The Covid-19 crisis elevated the importance of fast and reliable online connectivity, particularly as students began remote education, individuals and families utilized more video conferences for work, health care and communicating with friends and relatives, and as Granite Staters overall relied more readily on a constant connection sufficient for these tasks.
The Federal Communication Commission identifies telecommuters and students as needing connection speeds up to those associated with broadband internet, which are capable of downloads of at least 25 Mbps and upload speeds of 3 Mbps. Homes with multiple individuals requiring connections may require even faster broadband speeds.
Limited access
Fixed broadband services, meaning a home is physically connected to the internet at these speeds, are more limited in rural areas.
Recent FCC data show that providers in all areas of the state offer broadband services, but survey data suggest more limited access in rural areas, and another analysis shows that businesses and homes in many rural areas use internet speeds below broadband levels.
Adoption of internet connections at broadband speeds have been shown to lead to increased levels of income and economic growth in previously under-served regions, which suggests that fixed broadband connections in all regions of the state would enhance access to equitable opportunity.
A $50 million initiative supported by federal emergency funds in response to the Covid-19 crisis was recently created by the Governor's Office for Emergency Relief and Recovery, or GOFERR.
The initiative, Connecting New Hampshire-Emergency Broadband Expansion Program, will provide support for new projects aimed at connecting under served areas of the state to broadband internet by the end of the year. Details and program guidelines are currently being developed by the Office of Strategic Initiatives, the New Hampshire Department of Education and the Public Utilities Commission. This initiative is not designed to fund existing rural broadband expansion commitments, but may potentially be used to fund planned or permitted projects not yet under construction.
Along with this GOFERR initiative, the recently passed House Bill 1111 would allow for greater collaboration among communities in the state to build out broadband internet services with internet providers in rural areas. The bill would permit municipalities to create and join "communications districts," which would have their own governing boards, budgets, and ability to contract with service providers.
Reducing the disparities in broadband internet infrastructure between rural and urban areas of the state is integral to helping ensure Granite Staters have equitable opportunities to access remote education, telehealth services, the ability to work and conduct business from home, and other key resources and services online. Enhancing the accessibility and use of broadband internet is not only essential during the Covid-19 crisis; improving internet connectivity may also improve the overall economic wellbeing of rural regions of the state in the long term as well.
HB 1111, awaiting approval by the governor, and additional investments by the state and federal governments are key to helping ensure rural regions of New Hampshire achieve greater levels of broadband internet access.
Michael Polizzotti is a policy analyst at the New Hampshire Fiscal Policy Institute, an independent nonprofit organization dedicated to exploring, developing and promoting public policies that foster economic opportunity and prosperity for all New Hampshire residents, with an emphasis on low- and moderate-income families and individuals. For more information visit nhfpi.org. This article is being shared by partners in The Granite State News Collaborative. For more information visit collaborativenh.org.