Grantmaking for collective impact
People's United Community Foundation ties its priorities to New Hampshire Tomorrow initiative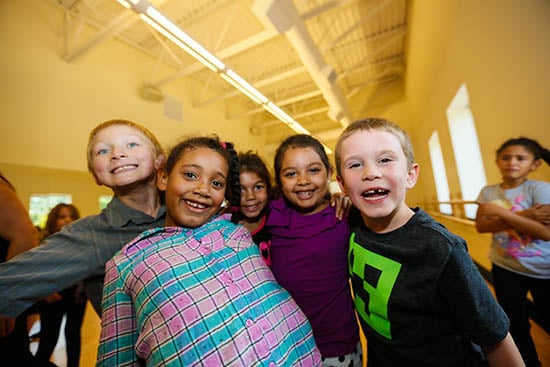 People's United Bank, which has more than 400 branches across New England and New York, established a charitable foundation 12 years ago to help make life better for people in the communities it serves.
The foundation, like the bank, is headquartered in Connecticut. But it relies on the community knowledge of its local officers to inform grantmaking in each state.
"We have local representatives who know the communities best," said Karen Galbo, executive director of the People's United Community Foundation. "They understand the needs of their communities and know the local partners who are most effectively addressing the issues, so they are instrumental in our grantmaking process."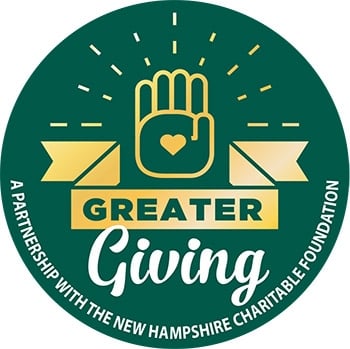 In New Hampshire, that local knowledge led to the decision for the People's United Community Foundation to align its grantmaking with the priorities of "New Hampshire Tomorrow," the New Hampshire Charitable Foundation's 10-year, $100-million initiative to increase opportunity for young people who currently have the least access to opportunity.
The initiative includes four areas of focus: Early childhood development; family and youth supports; substance use prevention, treatment and recovery; and education and career pathways.
"New Hampshire Tomorrow is about making sure that all of our kids – regardless of how much their families struggle economically, or what neighborhoods they were born into – have an equal opportunity to reach their potential," said Tym Rourke, director of New Hampshire Tomorrow. "Truly closing the gaps in opportunity that exist today will take a coordinated, sustained effort by the public, private, education and philanthropic sectors. It's wonderful to see funders like the People's United Community Foundation adding the power of their aligned grantmaking to this effort."
Dianne Mercier, president of People's United in New Hampshire, where the bank operates 26 branches, helps inform the People's United New Hampshire grantmaking.
"The way we address issues is community by community and neighborhood by neighborhood," said Mercier, a longtime volunteer and champion of the state's nonprofit sector, including serving on the New Hampshire Charitable Foundation's board of directors.
She said that aligning the People's United Community Foundation's local grantmaking with the priorities of New Hampshire Tomorrow makes sense, because by taking care of the kids in a community, you are ultimately caring for the whole community. Children who have the opportunity to reach their potential today become the adults who will sustain and contribute to our communities tomorrow.
"We are really proud of the grants that support summer learning and summer preparation – this is an area that we learned a lot about through the Charitable Foundation," Mercier said. "Young people who are not able to have the kinds of social experiences that their middle- and upper-class neighbors have fell significantly behind during the summer months. We went out looking for the organizations that would provide this kind of help."
Grants to four different Boys and Girls Clubs, two YMCAs and the Girl Scouts of the Green and White Mountains are giving New Hampshire kids those positive summer experiences.
Recent grants have also gone to Big Brothers/Big Sisters of New Hampshire, Waypoint (formerly Child and Family Services) Easter Seals New Hampshire, Families in Transition, the Friends Program, the Upper Room Family Resource Center, the Spaulding Youth Center, among others. Funding is helping kids get mentors, supporting high-quality early learning and helping provide wraparound services for struggling young families.
Galbo said it only made sense for the People's United Community Foundation to embrace a "collective impact" model, because working together for maximum impact is exactly what the foundation encourages its grantees to do.
"If you have a shared vision and are all working towards the same goal, you can have a much greater impact than working in isolation," Galbo said.
Ultimately, aligning the grantmaking with the Charitable Foundation's New Hampshire Tomorrow initiative is about doing the most possible good for New Hampshire kids and communities, said Mercier.
"We need to be able to give our young people and teenagers the notion and the hope that they are going to be able to contribute meaningfully to their neighborhoods," Mercier said. "Every single one of us is going to benefit by taking care of young people."
Lois Shea is staff writer for the New Hampshire Charitable Foundation. Greater Giving is a regular series produced by the New Hampshire Charitable Foundation in partnership with NH Business Review aimed at helping to promote a culture of giving in New Hampshire's business community. To learn more, contact Richard Peck, vice president for philanthropy at the New Hampshire Charitable Foundation, at 800-464-6641 ext. 265, or at richard.peck@nhcf.org.