Gains of chance
New Hampshire nonprofits see charitable gaming as a big-dollar fundraising tool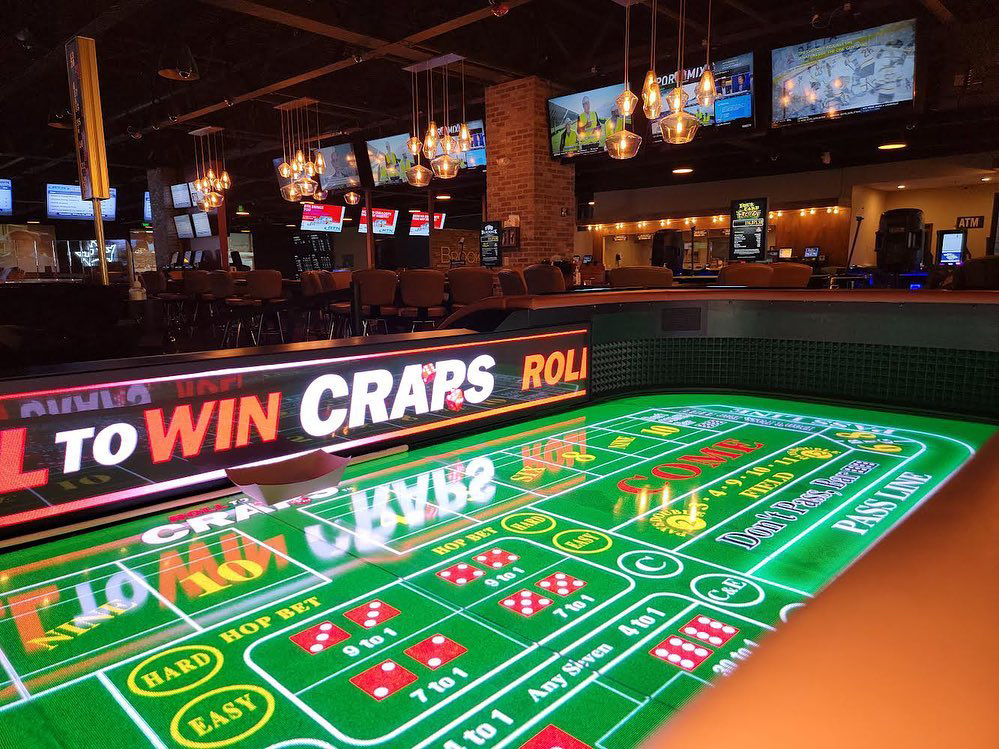 With multiple restaurants and bars, a showroom, live comedians and musicians, new renovations, and endless games, The Brook Casino in Seabrook brings in over 1,000 people on average every day, says its CEO, Andre Carrier. Perhaps almost as notable is the $4,475,777 it donated to charities across the state in 2022.
As the only state in the country whose casino industry employs a charitable gaming business model, New Hampshire nonprofits and schools have reaped millions of dollars. As the industry grows, the donations only seem to be increasing.
In total, New Hampshire casinos donated over $17.7 million from games of chance — games like poker and roulette — and historic horse-racing machines to charities in 2022, according to Charlie McIntyre, executive director of the New Hampshire Lottery, which oversees gambling in the state.
So far in 2023, the total raised for charities is $19.7 million — more than last year, not even halfway through the year.
So what is "charitable gaming," and how did it originate?
In 2006, House Bill 1744 was enacted, allowing casinos in New Hampshire to operate with the obligation that 35 percent of their gross gaming revenue be donated to charity and 10 percent to the New Hampshire Lottery to support public education.
Rick Newman, lead lobbyist in the state for charitable gaming and representative for the NH Charitable Gaming Operators Association, was a vital player in making the existence of these casinos happen.
Before HB 1744, the only events allowing some form of casino gambling were "Monte Carlo Nights" and the like, held in private bars for organizations like the Veterans of Foreign Wars.
"There was blackjack and a roulette table and that sort of thing, and it was run by charity volunteers to raise money for the charity," he explained.
But the 2006 legislation brought the industry to a whole new level.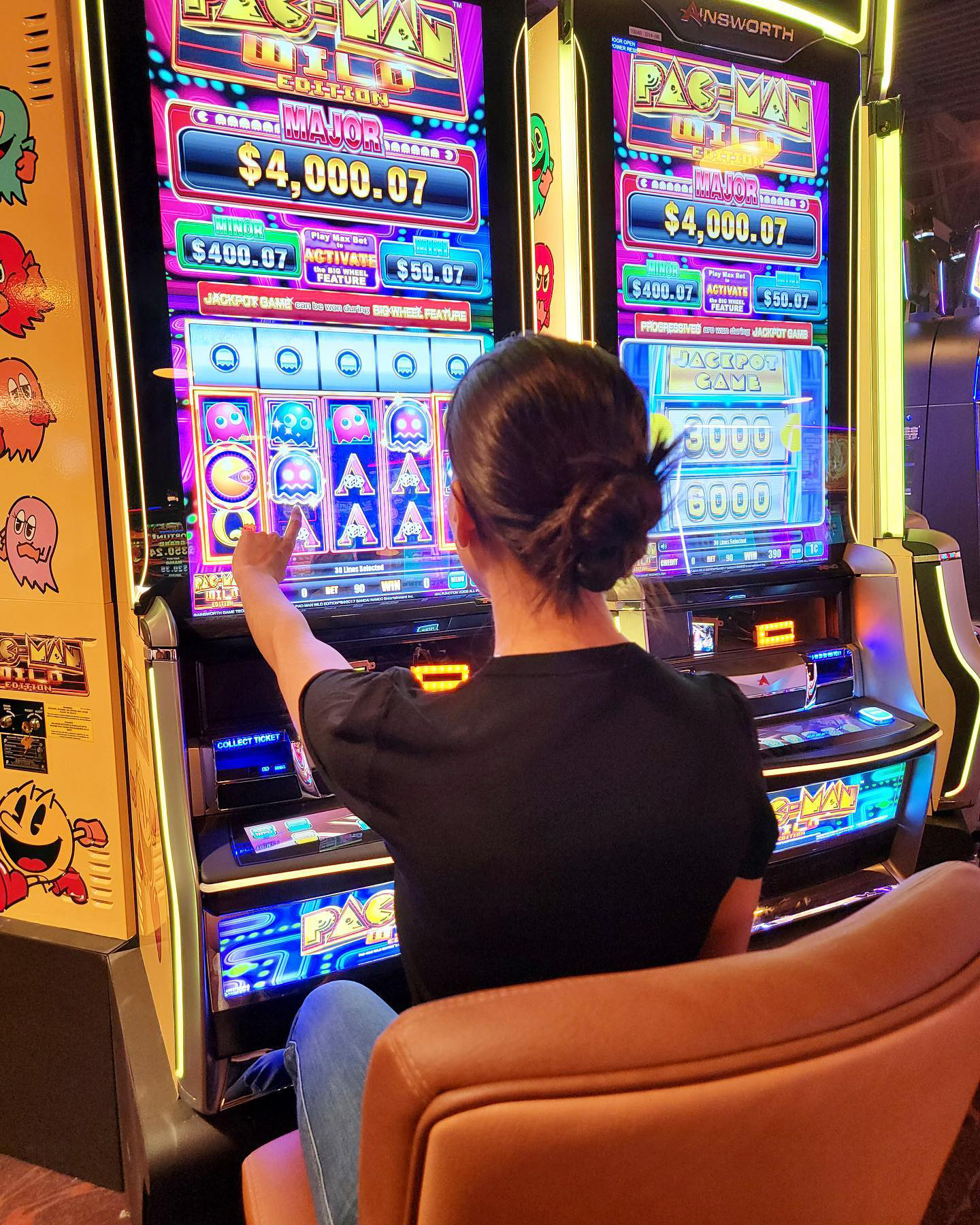 Historic horse-racing machines are the largest contributor to The Brook casino's handle, followed by games of chance, pari-mutuel wagering on horse and dog racing, and sports betting.
How does it work?
Charities are sponsored by casinos on a rotating schedule. Most casinos in New Hampshire will sponsor a charity for seven to 10 days, with 10 being the maximum number of days allowed for any given charity, according to Newman.
For those seven to 10 days, 35 percent of the earnings from games of chance are donated to that charity. In the next seven-to-10-day cycle, another charity takes part.
Casinos that operate on a 10-day rotation support roughly 75 charities per year. Those on a seven-day rotation sponsor roughly 104 charities per year.
Casinos that offer historic horse-racing machines are required to sponsor two charities during each rotation, which puts the number of charities supported even higher.
Newman said for charities to qualify, they must be a legitimate 501(c)(3) organization based in New Hampshire and must have been registered with the Secretary of State's office for at least one year.
The charities then must receive a license from the Lottery Commission to take part in their seven- or 10-day run. As of now, there are 575 licensed charities statewide, according to McIntyre.
These range from women's shelters to food banks, to Boys and Girls Clubs, to the NH Wildlife Federation, among a plethora of others, according to Newman.
"It really does run the gamut of anything you can imagine," he said.
Historical horse racing
In 2021, Newman embarked on a new piece of legislation, HB 626, which had a goal of legalizing the use of historic horseracing machines in New Hampshire casinos. Since its passage, it has increased casino revenges immensely, Newman said.
Historic horse racing, as the name implies, is a game that employs a parimutuel gaming model, allowing players to bet on horse races run in previous decades.
"One of the reasons we lobbied to get historic horse racing was that New Hampshire was surrounded by states with commercial casinos, and all of them, of course, had slot machines as well as the table games," said Newman. "We had table games, but at the time, no electronic machine to offer."
He explained that people would come to him saying they wanted to go to a New Hampshire casino, but because there were no electronic games, they would travel to play in surrounding states instead.
Now, eight of the 15 casino locations that operate under the NH Charitable Gaming Operators Association offer the machines, Newman said.
With historic horse racing, casinos keep 75 percent of the gross gaming revenue, while donating 8.75 percent to charity and 16.25 percent to support public education, according to McIntyre.
The Brook
The first casino to implement historic horse-racing machines was The Brook, which coincidentally was the site of the last greyhound racing track in New Hampshire.
"It's kind of fitting that the last parimutuel license, the old Seabrook greyhound track, would be the first to introduce historical horse racing," said Carrier, CEO of The Brook. "It's kind of good when you can take a gaming industry that was sunsetting, and necessarily so like greyhound racing, and reinvent it … it's this remarkably powerful silver lining which is in direct contribution to essential charities."
The Brook runs a 10-day cycle for charities, and because they operate historic horse-racing machines, they sponsor two charities in each cycle.
Carrier said the Hampton Parent Teachers Alliance recently received a check for over $110,000 for their 10-day run. And Haven, the largest nonprofit organization in the state working to end sexual and domestic violence, has been receiving donations from The Brook for eight years. The organization also received a check for $110,000 during their 10-day cycle in March.
"Annually, we have to raise over $750,000," said Kathy Beebe, executive director of Haven NH. "So this is incredibly helpful in terms of adding to those much needed dollars to offset the cost of providing our programs and services."
Since it opened in 2019, The Brook has donated $11 million to charities across the state.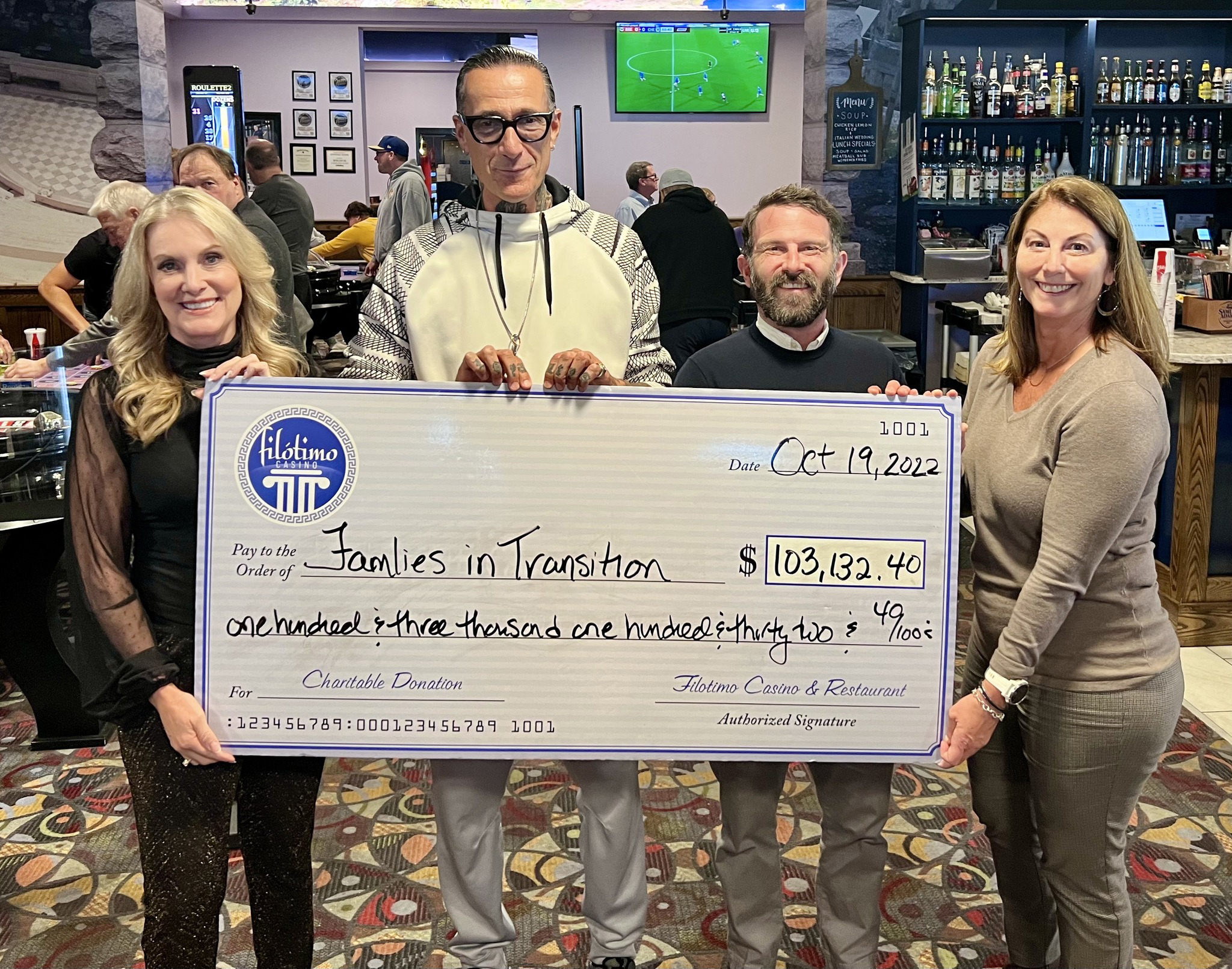 Tiffany Eddy, left, who works with The Anagnost Companies and Filotimo Casino, shown last October presenting a check for over $100,000 to Families in Transition CEO Maria Devlin, at right.
'Much-needed funding'
According to Dick Anagnost, developer of charitable gaming organizations and CEO of Anagnost Companies, said many of the charities his casinos have sponsored have written expected proceeds into their budget, some reaping 15 to 20 percent of their annual needs from the relationship.
"One of the things that's so great about the way this is structured here in New Hampshire is that there is very little work that needs to be done on the part of the charity that's receiving the funding," said Beebe of Haven NH. "So we have this opportunity … that can help us provide the continually growing services and programs without us having to put on an event or all of the work that goes into structuring something to raise those funds."
Anagnost owns multiple casinos, including Wonder Casino in Keene, Lebanon Poker Room and Casino in Lebanon, Filotimo Casino in Manchester and Filotimo Casino in Dover. Combined, these casinos generated a total revenue of more than $12.6 million in 2022, with $4.2 million going to charity and another $1.2 million going to support public education in New Hampshire, according to McIntyre.
In 2023, these casinos combined have already surpassed their total 2022 revenue, having accumulated $13.4 million not even halfway through the year. So far, $2.4 million has been donated to charity with another $1.9 million going towards public education.
"I think that previously there may have been a lot of stigma around, 'Should charities be accepting some of this money from games of chance?' And, you know, for us, we look at it as, this basically is an entertainment for some folks, that is then allowing for some much-needed funding to go into organizations that are providing critical services in the community," said Beebe.
"I can only see the industry going up," said Anagnost. "Who wouldn't want to go and have a nice night out, get a meal, have a drink, and know that if you went to the tables and won you went home a winner, and if you went to the tables and lost, a large portion of the money went to the state education fund and charity? You went out a winner either way."