Freedom Cycle acquired by MOMS
Concord powersports dealership sold after 45 years of same ownership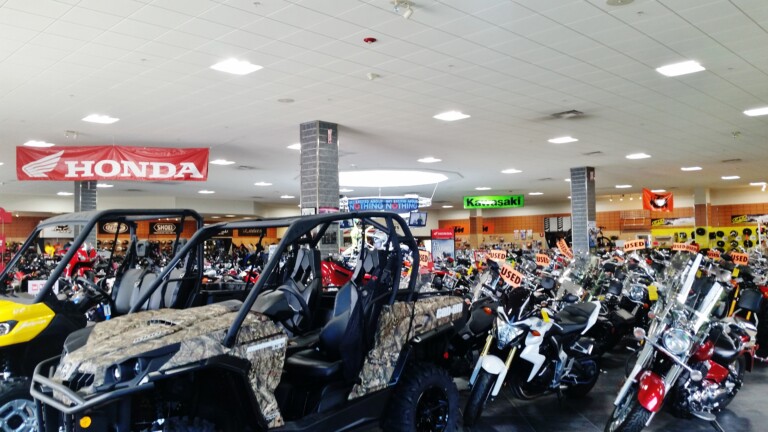 Freedom Cycle of Concord, a full-service motorcycle and snowmobile dealership, has been acquired after 45 years of ownership by Rupert Dance.
Dance, who founded the dealership in 1977, has sold the business and real estate to MOMS, the growing powersports company founded in 1973 as Motorcycles of Manchester.
The dealership will remain at its current location at 100 Manchester St. in Concord.
Joel Wheeler, president of MOMS said in a press release that Freedom Cycle is "a very complimentary and strategic fit for our growing platform of powersports dealerships in New England."
MOMS has been steadily expanding its market around the region, growing to 11 dealerships with the Freedom Cycle acquisition. Besides Manchester and now Concord, it has locations in Groveton and Gorham in New Hampshire, Foxboro, North Chelmsford, Boston, Tyngsboro, Topsham and Northampton in Massachusetts, and Enfield, Conn.
Advising on the Freedom Cycle sale were George C. Chaconas, senior partner, and Courtney Bernhard, partner, at Performance Brokerage Services, a firm based in Irvine, Calif., that has advised on the sale of over 300 dealerships in North America.
he dealership will remain at its current location at 110 Manchester Street in Concord, New Hampshire.
In addition, Dance was represented by attorney Eaton W. Tarbell III of Tarbell & Brodich, Concord. Wheeler and MOMS was represented by attorney William H. Barry III of Barry & Honorow, Nashua.