Fed contract matchmaking events planned in N.H.
DRED plans prep seminars in advance of regional gatherings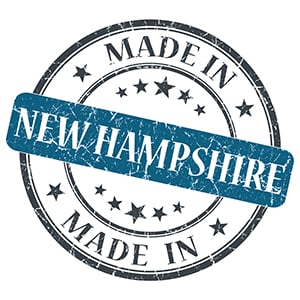 The New Hampshire Department of Resources and Economic Development is offering resources to Granite State manufacturers and service providers vying for federal contracts, in preparation for an upcoming matchmaking meeting.
A Department of Defense Northeast Regional Council Matchmaker event will be held Wednesday to Friday, May 6-8, in Manchester, Vt. It's the second of three scheduled this year in the Northeast (the third will be held on Friday, Aug. 7, in Portland, Maine).
Representatives from BAE Systems, Albany Engineered Composites and Crane and Co. are expected to be among the prime contractors ready to meet with representatives from an expected gathering of over 400 small businesses.
Last year, New Hampshire businesses sold $1.7 billion in goods and services to the federal government.
"The government needs just about everything an ordinary business needs, from office furniture to food and clothing to specialized defense systems," said Dave Pease, program manager for the New Hampshire Procurement Technical Assistance Program, part of the state's Division of Economic Development.
Interested businesses can learn more by attending a "Making the Most of the Matchmaker" seminar, Thursday, April 16, at Manchester Community College and Monday, April 20, at River Valley Community College in Keene.
There will also be a seminar on forming a capabilities statement, one of the most important pieces of marketing for selling to the government, according to a DRED in a press release.
Capabilities statement coaching will be provided on Wednesday, April 29, at Manchester Community College.
For more information on the matchmaker event, call NH PTAP at 271-7581 or visit us-ipe.org.