Dover firm shifts to import personal protective equipment
Globaltek Components, an importer-exporter of electronic assets, begins focus on healthcare supplies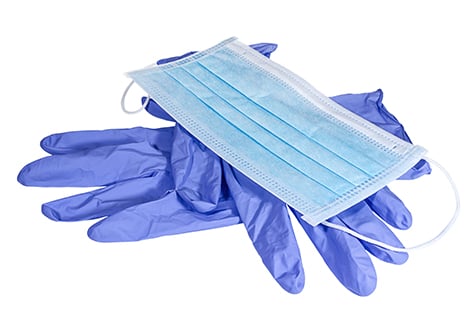 Globaltek Components, a Dover-based firm that recovers electronic and technology assets, has shifted its focus to importing critical healthcare supplies as the coronavirus pandemic spreads in the U.S.
Globaltek, with an office in Taiwan, said it is working directly with its international partners to secure certified medical supplies of personal protective equipment, such as masks – a shift made in direct response to clients in the area's surrounding healthcare community.
"Our core business has always been focused in the procurement of materials and filling shortages pertaining to the electronics sector," said CEO Jason Brindamour. "With our overseas relationships in the industry we started hearing of the rapidly declining conditions in Asia as this unprecedented pandemic unfolded, first-hand from affected people. We immediately decided to take a proactive position in hopes that we could do our part in helping healthcare professionals safely provide care to patients in need.
Brindamour said the firm has begun focusing its efforts on building relationships with medical manufacturing companies overseas "that can help fill shortages the healthcare sector is currently experiencing."