CONECT event to spotlight Canada-New England trade
On the agenda: Cross-border relationships, regulations, NAFTA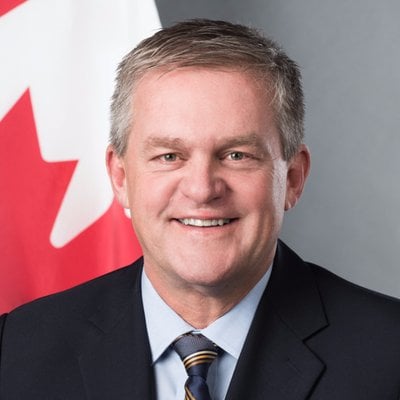 The Coalition of New England Companies for Trade, or CONECT, is hosting a seminar and luncheon on Tuesday, Oct. 17, for companies to learn how to export and import more effectively to and from Canada.
The event, which runs from 9:30 a.m. to 1:30 p.m. at the Radisson Manchester, will include industry experts discussing cross-border business relationships, logistics and best practices, trade regulations and NAFTA.
In his keynote address, David Alward, Canadian consul general to New England, will discuss the trade relationship between his country and the region.
Other speakers include: Ben Schwartz of the New England-Canada Business Council, who will speak about the region's business relationship with Canada; attorney Arthur Bodek, of Grunfeld, Desiderio, Lebowitz, Silverman & Klestadt, who will discuss the future of NAFTA; and Carl Vickerson, import specialist with U.S. Customs & Border Protection in Maine, and Daniel St-Arnaud, regional program manager with the Canada Border Services Agency, who will both discuss U.S.-Canada trade regulations.
The event comes at an interesting time, with the future of NAFTA – the North American Free Trade Agreement – coming under question amid ongoing, contentious negotiations with Canada and Mexico.
The event costs $59 to attend, $49 for CONECT members. Registration is available at connect.org.