Call centers: build or outsource?
It's a big decision that should not be taken lightly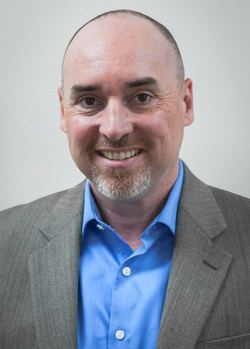 Customer service is king, and growing your business is a top priority. Likewise, your reputation is an asset as well, and one that you highly value. As a business owner, you have relied on a sales staff that can effectively handle inbound calls while following up on other inquiries. But as the call volume grows, so does the need for additional staff and upgraded systems. What to do?
This is a good growing pain, but a crossroad approaches. You can enhance internal resources to put in place better systems to manage, track and grow your inbound and outbound marketing and then expand the team. Or you can look to outsource the additional call volume. There are advantages and risks to both scenarios.
In today's global economy, calls being placed to make a purchase, check on order status or get more information may be answered by company staff or by staff located at a call center located in the United States or abroad. Sometimes it's hard to tell if the person on the other end of the phone is a company employee or not – and that's a best-case scenario. At other times, it can be clear that the person does not have a true depth of knowledge about a particular product.
Expanding a sales team into an internal call center is an expensive endeavor. When you start looking at staffing, training, infrastructure, security, risk management, the ability to quickly expand and the need to offer 24/7 services, it can be a bit daunting. At the same time, there is a comfort level knowing your employees at your location are managing this crucial function and your management team has direct oversight of these efforts.
At the same time, what if you build it and they won't come?
In New Hampshire, with a 2.8 percent unemployment rate, will you be able to attract the talent to fill these roles, and then sufficiently retain staff to maintain the consistently high level of customer service you expect?
These are some of the reasons the call center marketplace has been growing and has become a $300 billion a year global industry, according to an Everest Group report. There are many issues that will factor into the decision to build it or outsource. Here are some core questions to consider when looking into the decision:
• Are your current systems scalable, or will you need a significant systems upgrade?
• Can a prospective call center integrate with your systems?
• What is your labor market like? Are your peers able to make qualified hires and at what rates?
• When you factor in your costs to expand, how do they compare to an outsource model?
• Do you need 24/7 coverage?
• Is proximity important to you? (So your staff can have access to on-site training)
• Do you have a well-documented training protocol that can be used by an outside call center team?
• What tools do you employ beyond the phone (chat, email, text messaging, etc.), and can a call center use these to interact with customers and callers?
Relying on a separate organization to service your products and interact with current and future customers is a big decision that should not be taken lightly. The fit needs to be good and they need to be able to grow with you. Ask for references, visit the facility and do your homework. The call center industry has become very sophisticated and can be a great extension to your business if it becomes a true partnership. When this happens, you can grow together and have confidence your customers are well served, while avoiding making a significant and sudden capital investment to fuel your business.
Jason Golden is vice president and chief operations officer of Granite Business Solutions and vice president, chief operations officer and chief information officer of Granite State Management and Resources in Concord.