Bankrupt Keene retirement community sold for $33 million
Hillside Village sold to Illinois-based Covenant Living CommunitiesHillside Village sold to Illinois-based Covenant Living Communities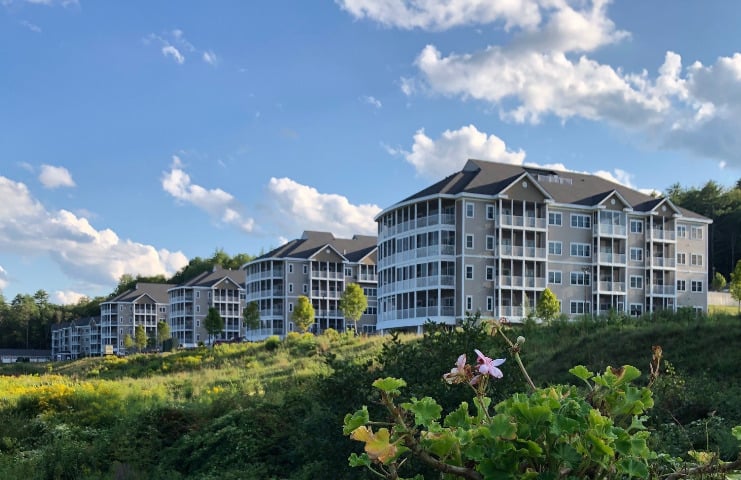 A federal judge has approved the sale of the Hillside Village Keene retirement community to an Illinois-based senior-living provider, clearing one of the last hurdles for a $33 million deal announced in August.
The Keene Sentinel reported that Skokie, Ill.-based Covenant Living Communities & Services, a nonprofit that operates 18 retirement communities nationwide, was the sole bidder for the Wyman Road facility, which has filed for Chapter 11 bankruptcy protection.
Judge Bruce A. Harwood approved its sale to Covenant Living last week.
The 222-unit facility — which offers a full continuum of health care, employs some 150 people. It struggled with low occupancy due largely to the pandemic, and nearly a quarter of its independent-living units were vacant in February, when it had 195 residents, according to a financial adviser to the nonprofit Prospect-Woodward Home, which opened the facility two years ago.
In a press release, Terri Cunliffe, Covenant Living's CEO, said,
her staff has already met with Hillside Village residents and employees.
"We are excited to continue building relationships with them," she said in the release. "We will be meeting again with everyone at the community to answer any questions they may have in the near future, but our first focus is an assurance our organization provides them with a sound financial foundation and a bright future ahead."
The state Insurance Department and Charitable Trusts Unit still have to authorize the Hillside Village sale.