Apps that can help you stay productive anywhere
For people looking to stay on the grid on the go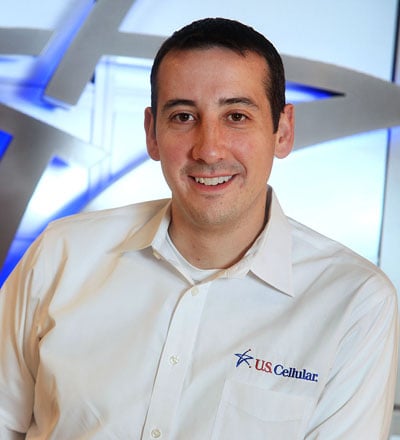 "Out of the office" can still mean you're on the job. With the help of a smartphone or tablet and some useful apps, users can optimize their work experience on location and in the moment without sacrificing productivity.
The use of mobile technology can mean the difference between staying on schedule and on budget or not. According to a recent MarketingCharts.com survey, half of smartphone users ages 18-39 use their phones as the primary device to check email, and a majority of those users check it hourly.
But it isn't just email. According to a 2014 Exact Target/Salesforce Mobile Behavior Report survey, six in 10 users have downloaded a business-specific (not utility or gaming) application in the past six months – with 65 percent of those saying it's a more convenient way to access information.
The features of many of these popular apps suggest the convergence of the Internet's defining trends, big data and mobile, is imminent.
Users can download apps to increase mobile productivity and stay informed. Independent contractors often meet in many locations throughout their day, making calendar and map apps a necessity for being in the right place at the right time. On-site projects like construction and architecture require builders and designers to make decisions in the moment. Having access to information such as city code requirements can keep construction on budget and on schedule.
Those managing on-site projects or those who travel for business require mobile access to data, as well as the ability to create cross-platform, integrated reports that can be shared. Work continues to get done even when employees are out of the office.
For those looking to stay on the grid on the go, the following apps can help you stay informed and productive on the job:
· Mobile Data Security: Offering comprehensive mobile security and privacy, this Android app ($2.99/month) gives you the peace of mind to use your smartphone to conduct critical business with confidence. Back up your photos, videos, contacts and call logs with one-touch efficiency, and protect yourself from phishing, fraud, harmful sites and malware.
• CloudOn: With this free app, iPhone and Android users can create and access Microsoft Office files from any mobile device. Seamless integration with Dropbox, Google Drive and OneDrive makes group projects easier to manage wherever individuals on the team are. Track changes in real time using advanced editing functions, thereby increasing efficiency and productivity, and keeping both clients and personnel happy.
• CamScanner: CamScanner turns your iPhone5s or iPad Air into a mobile scanner for documents, receipts, notes, whiteboards and other texts. Smart cropping and auto enhancing ensures your text and graphics come out clear, and it is easy to share the documents as in PDF or JPEG format via email, social media and more. The app is available for both Android and iOS devices.
• Evernote: This easy-to-use, free app lets users sync data across multiple devices. Take notes, record voice reminders, capture photos and make it all accessible and searchable, in the office or at the lab, on your smartphone or tablet.
• NOAA Weather Radar: No matter how organized people are, we can't control Mother Nature. Independent contractors of any kind will know if that summer squall is coming their way so they can take steps to keep outdoor work sites protected, or move that meeting inside. Created by the National Atmospheric and Oceanic Administration, this Android and iOS app features a "Pull down to refresh" feature that updates the radar.
• Mileage Tracker: This handy free Android app tracks mileage through GPS and calculates the expense. Productive travelers can also back up data and send reports to Dropbox and Google Drive for multiple vehicles and accounts. Focus on business knowing that you are managing your miles effectively.
Big data is only helpful when it can be harnessed effectively. These apps bring people and data together, almost anywhere. Putting them to use means you can simply do what it is you do, and spend less time managing what you do.
Matt Kasper is director of sales for U.S. Cellular in New England.