Against the odds, N.H. housing market remained strong in Oct.
Despite government shutdown, sales rose for 23rd straight month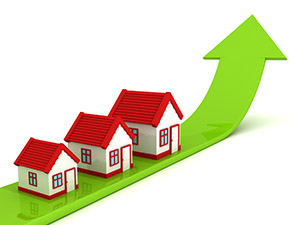 While the government shutdown in October may have put a damper on the national housing market, the effects weren't too apparent in New Hampshire.
Both sales and prices were up for the month, though only by 6 percent each, as opposed to the double digits we've been seeing the last few months, according to statistics released by the New Hampshire Association of Realtors.
Some 1,371 Granite State homes were sold in October, with a median price of $213,800. Last year, homes were selling at a median price of $201,900.
That makes it the 23rd straight month for year over year sales increases.
Year to date, sales are up 12 percent, while the median price for the year, $210,000, is 9 percent higher than it was after the first 10 months of 2012, when the median was $192,500.
Other numbers are also encouraging. Average days on the market fell 18 percent and pending sales were up 15 percent
Condo sales also took off, up 40 percent compared to last October and 20 percent year to date, and the price increase was comparable to single-family homes: 5 percent for October and 8 percent year to date.
The improved housing market is pretty much spread around the state, though Coos County saw a 38 percent drop in sales, and a 9 percent drop in prices, and Grafton County numbers were off slightly as well. Prices in Merrimack County were flat, although sales picked up 21 percent — the largest increase in the state.