A remarkable American turns 90
If you get discouraged about the country, think about Lillie Bynum's story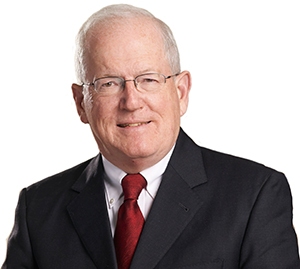 There are remarkable people all around us, living ostensibly ordinary lives, who have amazing life stories and experiences that represent the strength and history of our country. One such person, who carefully tends her garden, helps her neighbors and faithfully attends mass daily at St. Lawrence Roman Catholic Church in Goffstown, embodies the progress of America over her 90 years, and the values of faith, family, love, community and character.
Lillie Mae Bynum reached age 90 in early April, a milestone formally noted by her family at a celebration at Wentworth-by-the-Sea on April 30. She has lived in Goffstown since the early 1960s, and her remarkable life story should inspire everyone lucky enough to hear it or know her, having faced and overcome societal barriers and challenges others of us probably could not imagine. Mrs. Bynum happens to be African American.
Born in Birmingham, Ala., in 1926, she lived in the heart of the segregated South. She was educated in the segregated school system and attended a graduate nursing school for "colored" students. While there, men from nearby Morehouse College invited the nursing students to a dance at their school, and she met one of them, Edward Bruce Bynum.
He was attracted to the young nursing student, and after the ensuing courtship, they married. He entered the armed forces and life took the couple to the West Coast to serve their country.
In 1948, the first of their seven children was born in Southern California, and the couple moved from assignment to assignment. From time to time, they would drive across the country to visit family, often having to sleep in their car, since they were not allowed to stay in segregated southern hotels.
They settled in Goffstown in the early 1960s, one of the few black families in Hillsborough County, let alone the small town, believing their children would benefit from living in that environment.
Mr. Bynum worked at WBZ-TV in Boston and endured the commute so his family could live in the country. Mrs. Bynum worked as a nurse at Sacred Heart and Notre Dame hospitals in Manchester, and, later, Catholic Medical Center. The family grew to its ultimate size of seven kids.
One of the fascinating stories told at her party was that when she was a teenager in Birmingham, having been born Baptist, one Sunday she took a bus across town to the Catholic Church to see what it was like, discovered there her spiritual home, and became a devout Catholic.
Nevertheless, in Goffstown, after attending the Catholic mass in the morning, often on Sunday afternoons, she would take the family to the Baptist church in Grasmere to volunteer.
The Bynum children grew up and were taught to value education. Two of them, E. Bruce Jr. and Deborah, attended UNH, where Bruce was a student leader and later received his psychology Ph.D. at Penn State. Kenneth became an attorney, and others joined the military, became insurance professionals and teachers. They now live from New Hampshire to Virginia, and there are 10 grandchildren. Bruce and Anthony are published authors, and among the grandchildren include a playwright, aspiring actor, artistic welder and varied other talents.
At her party, she took the podium and spoke eloquently about her life and love of family, and then danced with the others, doing the Electric Slide without any assistance.
I had the privilege to meet Mrs. Bynum when Bruce Jr. was the first student I met at UNH orientation in July 1966, 50 years ago. Bruce invited me to Goffstown, where we enjoyed her famous home cooking and, on one visit in 1968, she was the first person I ever met to tell me that Ronald Reagan would be president one day, a prediction her son and I foolishly disregarded.
Bruce and I had the pleasure to serve in UNH student government together and to have been friends for the ensuing half century.
There are many seemingly ordinary citizens we see every day. Most people in Goffstown probably do not recognize fully the progress of their country and strength of character and faith represented by Lillie Bynum as she passes quietly among them every day. They should. She, her history and family represent what is great about America, perhaps more than most.
Brad Cook, a shareholder in the Manchester law firm of Sheehan Phinney Bass + Green, heads its government relations and estate planning groups.