5 N.H. health systems join Tufts in forming new insurance plan
Availability of coverage for employers expected by 2016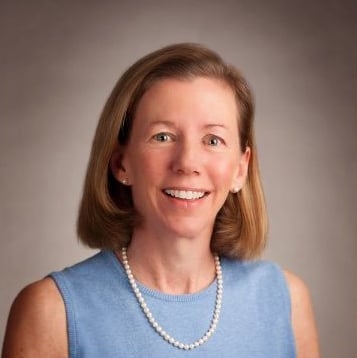 A new health insurance plan that at this point is geared toward New Hampshire employers is slated to launch in 2016.
The new Tufts Health Freedom Plan is a joint effort of the Granite Healthcare Network – composed of five New Hampshire health care systems – and Tufts Health Plan, which is based in Watertown, Mass.
The five health systems are Catholic Medical Center in Manchester, Concord Hospital, Laconia-based LRGHealthcare, Southern New Hampshire Health System of Nashua and Wentworth-Douglass Health System, which is based in Dover.
The company has applied for licensing from the New Hampshire Insurance Department and expects approval this spring, with the plan available by Jan. 1, 2016.
"To my knowledge, nowhere in the country is there a situation where an insurance company is coming into a state without a license and sharing a license equally with a provider group, so it's a jointly owned insurance company," said Rachel Rowe, executive director of the Granite Healthcare Network.
The Tufts Health Freedom Plan will not appear immediately on the New Hampshire insurance marketplace for individuals, but officials are looking into it, said Rowe.
All 15,000 employees at CMC, Concord Hospital, LRGHealthcare, Southern New Hampshire Health System and Wentworth-Douglass and their spouses will switch to the new insurance plan.
Tufts Health Plan is ranked No. 1 health insurance plan in the country, according to the National Committee for Quality Insurance's Private Health Insurance Plan Rankings 2014-2015. J.D. Power deemed Tufts Health Plan as having the "highest member satisfaction among commercial health plans in the New England region."
"It's a winning combination. It's innovative and unique," Rowe said.
The Granite Healthcare Network has been sharing best practices for the four years of its existence, said Rowe. And chief medical officers have held roundtable discussions about best practices for the insurance company.
The plan will also cover Partners Healthcare System – with Brigham and Women's Hospital and Massachusetts General Hospital – for procedures involving high-level trauma, transplants and other specialized care.
Brian Wells, president of the new company, most recently served as CEO of Memorial Hermann Health Solutions, part of Memorial Hermann Health System of Houston, Texas, an integrated health delivery system.
Wells and his family reside in New Hampshire.
Rowe said Granite Healthcare Network and Tufts Health Plan met with officials of the state Insurance Department a month ago.
"They were very receptive to the fact that the Granite Healthcare network will be medically managing the care so patients will hear from their providers rather than their insurance company," said Rowe.
Tufts Health Plan will have offices in Concord, sharing the Granite Healthcare Network space, so there will be "constant communication [between the provider and the insurer] about engaging patients and coordinating the care of members," Rowe said.
Additional administrative services will run out of Watertown.
Rowe said both groups are data-driven. "We're very focused on providing the highest-quality care at the right time at the appropriate setting with the most efficient insurance administrative expertise to provide coverage at affordable prices."