2013 Business Excellence Winner: Paul Lachance, Smartware Group
The software is used by both small and large businesses in a variety of industries, from manufacturing plants to stadiums to data centers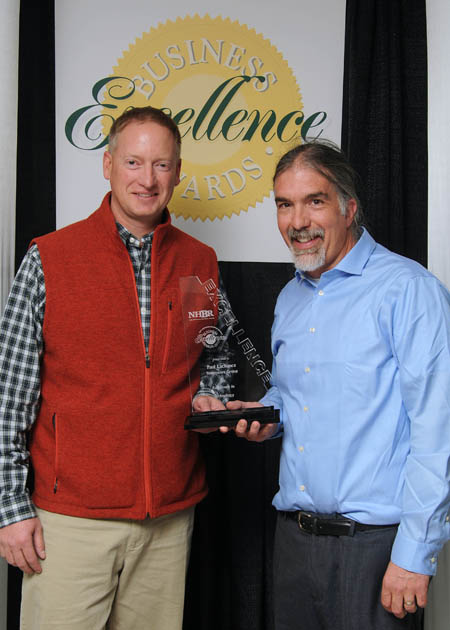 When life handed Paul Lachance lemons, he didn't just make lemonade. He opened a lemonade stand and turned it into one of the industry's leading lemonade stands.
OK, so Paul doesn't actually make lemonade. But he did take a very tough business challenge and turn it into a thriving opportunity.
In the '90s, Paul started up a company that provided computerized maintenance management software for hospitality businesses.
It was acquired by a larger company, and Paul was paid in shares of the new company.
But after a couple of years, the new company changed direction and phased out the product Paul had developed.
Then, when the stock market crashed, his stocks in the company became worthless.
While this was obviously a challenging time for Paul, he saw an opportunity present itself.
He and a business partner started up a new company called Smartware Group, which catered to those customers who had been orphaned by the old company.
They bootstrapped the business, using earned revenue to fund their growth.
And grown it has. For the last two years, the Center Harbor company has been named to Inc. Magazine's list of the 5,000 fastest-growing companies in the U.S.
Smartware's signature product is called Bigfoot CMMS. It's a cloud-based software system that helps companies automate their maintenance operations.
Bigfoot has been translated into six languages and is used by more than 1,500 companies and 10,000 users worldwide.
The software is used by both small and large businesses in a variety of industries, from manufacturing plants to stadiums to data centers.
When Hurricane Katrina struck New Orleans, Smartware donated its services to the Superdome, and when there were devastating earthquakes in Chile, Smartware gave customers free software and support while cleanup was underway.
The software is so user-friendly and the customer service is so helpful at Smartware that between 2010 and 2011, the company had a 90 percent year-to-year customer retention rate.
When he's not helping make businesses more efficient, Paul can be found coaching youth ice hockey or surfing – even in the frigid winter waters of the Atlantic.
Nominated by: Shelly Gordon, G20 Communications