2013 Business Excellence Winner: Angela Martin, Devine Millimet
The initiative provides free incorporation to new businesses that are just getting off the ground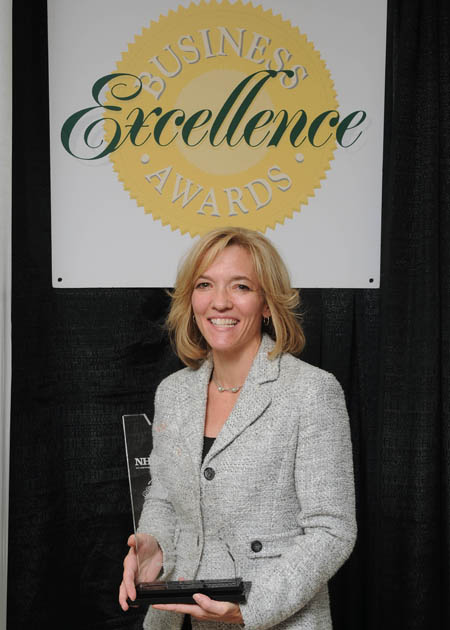 Anyone who has ever started a business knows that it doesn't come cheap.
There are so many costs that a new business owner has to shoulder, whether it's renting office space or hiring employees or getting registered with the state.
Angela Martin wants to ease the burden on new business owners so that they can focus on what's most important: building their business.
Several years ago, Angela — an attorney and the chair of the small business team at Devine Millimet, a law firm in Manchester — joined with another attorney at the firm to start a new program that they called the Business Launch Initiative.
The initiative provides free incorporation to new businesses that are just getting off the ground.
Just as importantly, the program also gives entrepreneurs helpful legal guidance and the chance to talk with an attorney as they lay the foundation for their business to grow.
The law firm launched the program during the recession, and since then it has incorporated more than 250 startup businesses in New Hampshire.
While there are obvious benefits for the entrepreneurs, the initiative has paid off for the law firm too.
Business owners are thankful to Devine for the free incorporation, which means they're more likely to return to the law firm when they need paid legal services in the future.
A good portion of them already have.
The program is such a clever marketing program for the law firm that it won them the New Hampshire Small Business Champion of the Year from the Small Business Administration this year.
Angela is a champion of small business and her local community outside of work too.
A graduate of Leadership Greater Manchester, she is on the board of directors at the abi Innovation Hub, a business incubator in Manchester, and has helped to fundraise for the American Heart Association and New Hampshire Catholic Charities.
Nominated by: Billie Jean Potter, Devine Millimet