2013 Business Excellence Hall of Fame Inductee: Larry Gammon, Easter Seals NH
Under Larry's able and visionary leadership, this Manchester-based organization has grown to become the single largest Easter Seals organization in the world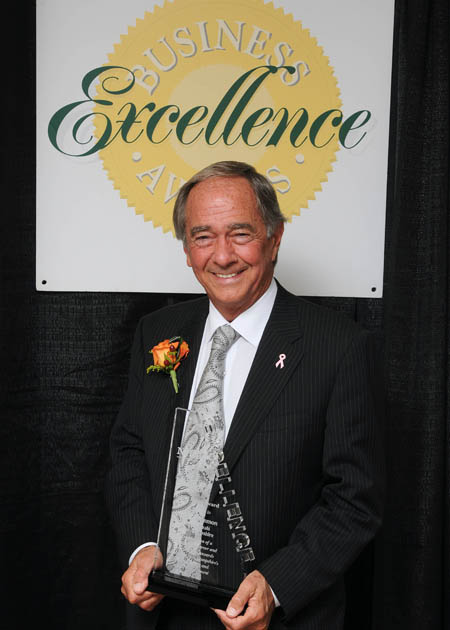 Lots of people work to make New Hampshire a better place. But few have come close to the impact Larry Gammon has had in a 40-plus-year career of advocating for and supporting people with disabilities and special needs.
Larry's long and admirable career – he started in 1971 with Easter Seals and became president in 1985 – has touched people well outside New Hampshire's borders as well. That's because the Easter Seals organization based in New Hampshire today oversees Easter Seals operations in Vermont, New York, Maine, Rhode Island and Fairfield County, Conn.
In fact, under Larry's able and visionary leadership, this Manchester-based organization has grown to become the single largest Easter Seals organization in the world. All with the mission of ensuring that all people with disabilities or special needs and their families have access to equal opportunities.
Consider the fact that in New Hampshire alone, Easter Seals provides services to tens of thousands of people each year, from infants to the elderly.
So multiply that by all of those other populations served by this one organization, and its impact is truly remarkable.
All of these accomplishments are the result of the dedication, enthusiasm and vision of Larry Gammon –
a truly inspired and innovative leader.
Larry's work for people doesn't stop at the doors of Easter Seals. His influence has been felt at organizations around the state, including – but not limited to – the State Rehabilitation Advisory Council, the YMCA Task Force on Accessibility and he has served on the board of Serenity Place, a substance abuse rehabilitation facility.
In the words of former Senator John E. Sununu, Larry is "an individual of remarkable character who leads by example."
He's a man, as Senator Sununu said, "whose leadership has been crucial to the ability of Easter Seals to do so much for so many in our state."