Wintry mess just keeps on coming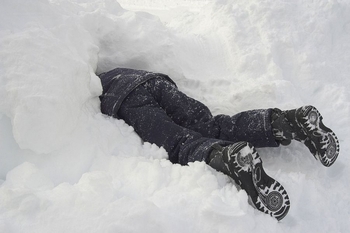 One glance out the window this morning will give you an idea of what's in store today for our region: A wintry mix that could yield enough frozen precipitation to cause another round of dreaded power outages.The National Weather Service issued a winter storm warning for much of central New England, beginning at 3 a.m. today and lasting until 6 a.m. Thursday. The report said the region would see overnight snow accumulating several inches before it changes over to sleet and freezing rain around dawn.
Forecasters say the chance of another prolonged period of icing is causing the most worry.
"Significant ice accretions of one-quarter to one-half inch are expected during the daylight hours," the statement read.
Officials also warned about treacherous travel conditions throughout the day today.
Total snowfall is expected to range anywhere from 3-6 inches to as much as 10 inches in some areas before the changeover. Occasionally strong wind gusts could also be a factor during the storm, the Weather Service stated.
Stay up to date on storm-related news, including local advisories, postponements, and cancellations at www.nashua telegraph.com throughout the day.